Continuing the conversation
The next installment of A feeling for gravity is coming up on Monday, 6 July, at 9:30 AM Pacific time.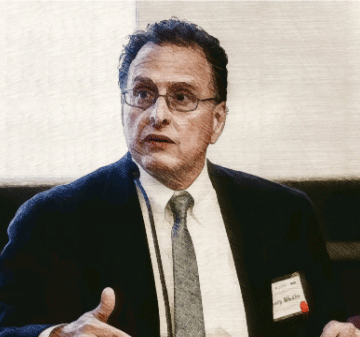 During these live feeling4gravity online meetings, I continue my conversation with engineer, psychologist, and NASA scientist Gary Riccio about the connection between Moshe's method and movement science. We started talking back in the spring of 1989 and haven't stopped. 
Our first conversation followed my guest lecture for the Kinesiology Department at the University of Illinois at Champaign-Urbana. Gary came up to introduce himself and asked if I was familiar with the book Perception: The Control of Behavior and its author, William Powers. I told him that I knew him, that we had made acquaintance with each other at the first Gordon Conference on Cybernetics, and that he had attended a talk I'd given on Feldenkrais' method at a subsequent academic gathering.
During my years as his graduate student, my desk was in the anteroom to Gary's office. In the days before computers, this would have been where you would find someone's secretary. Unless one of us was on the phone or in need of focusing on some task, the door between our offices was open and the conversation kept going. We talked about Gary's research, my classes and my Feldenkrais® practice, applications of research findings and technology to educational endeavors, and so much more. 
We invite you to join us for a feeling4gravity as we continue these conversations online every other Monday morning. Each time Gary and I will discuss specific sensory psychology, kinesiology, or motor control experiments and conceptual models and we will explore how they help us understand the basis of neurophysical learning. 
We will be exploring coordination, orientation, and balance and their relationship to learning in conjunction with The Human Frame, this summer's Awareness Through Movement® summer camp, during July and August.

During our first conversation, last week, Gary and I discussed a groundbreaking experiment that he conducted back in the 1980s that proposed an ingenious perspective on how you and I know where we are in space. 
What's most interesting about this hypothesis is what it says about the relationship between action and perception, about how postural sway is the opposite of meaningless static, and about what this has to say regarding how we manage to stay upright. Our conversation went from there into what it means for understanding Moshe's method and how it harnesses the underlying process of the nervous system to make learning happen. 
One of the attendees wrote afterward to let me know our discussion had been "really brilliant" because it was "especially useful since the subject of science, in general, is pretty much Terra Incognita to me. I understood most parts of it, and I feel like knowing more and investigating."  
You can access the recordings from our first feeling4gravity webinar by clicking on either of the links below
Feeling4gravity 1 – Audio (MP3) podcast
Feeling4gravity 1 –  Video (MP4) vlog

The next feeling4gravity webinar is on Monday, 6 July, at 9:30 AM Pacific time. We wi-l meet again, at the same time, on 20 July and 3, 17 & 31 August. You can sign up for any or all of our July and August webinars here. 
If you can't make the live discussions, please register for the meeting you are interested in to be notified when the recordings are available. 
There is no charge for attending a feeling4gravity webinar or for accessing the recordings. If, however, you would like to contribute to the costs of transmitting the conversations and of making the recordings available, you'll have a chance to do so after you sign up for the meetings. We are most grateful for whatever support you choose to provide.

This work is licensed under a Creative Commons Attribution-ShareAlike 4.0 International License
---
This blog may contain one or more affiliate links. When you click on a link and then make a purchase, Mind in Motion receives a payment. Please note that we only link to products we believe in and services that we support. You can learn more about how affiliate links work and why we use them here
---
Please share this blog post
Your thoughts?
Please let us know your perspective! Add your comments, reactions, suggestions, ideas, etc., by first logging in with your Mind in Motion account. If you haven't created your free account yet, you can do so here.