A revolutionary approach to optimizing human ability when faced with pain, neurological disability, or the challenges of every day life.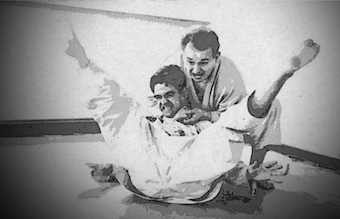 The crux of martial arts
We just added the Awareness Through Movement® sequence Moving from Your Center to the Mind in Motion Online Shop. Until now, these lessons were only available to the folks who'd participated in The Bodywise Project a couple of years ago.
Inspired by Moshe Feldenkrais' curriculum for the second year of the San Francisco teacher training, this program presents these rarely taught and profoundly transformative lessons in an accessible, user-friendly format. To read more about this series' background, please look at my earlier post about it, Finding center.
Read More…