Thankfully, the prognosis for the kind of cancer I was diagnosed with last fall, Stage II HPV-related Squamous Cell Tonsil Cancer, is good. 
Now that I've recovered sufficiently from surgery late November to remove the tumors — one on my left tonsil and a cancerous lymph node on the left side of my neck — I'm scheduled to start treatment next week. Depending on the results from tomorrow's scan, I'll be receiving radiation five days a week for the next six or seven weeks. And I'll be getting chemo once a week. 
After my meeting with Dr. Kim, my radiation oncologist, in her office, I met with the lead radiation tech and one of her colleagues. They had to make a new mask for the treatment because the one they made last fall, weeks before the operation, no longer fit.  My face is not as thick as before . . . and, even though my neck's still a bit swollen, I seem to have lost my extra chin along the way. 😉
Though I've put on more than 10 pounds post-op, I'm a good bit skinnier than before. (Folks keep telling me how good I look, which I guess you could say is one of the positive aspects of all of this folderol.) I can't remember the last time I was trying to gain weight, that's for sure.
Once again, Dr. Kim reviewed the side-effects, which are due to manifest after a few weeks. She said that it'll take about as long to recover from the radiation as it does to receive it. The radiation effect accumulates so that the maximum effect is two weeks after the end of the treatment; the peak for the chemo is further down the line.
I said something about my post-op experience preparing me for this, at which point Dr. Kim solemnly informed me that this would be worse . . . and last longer. Whether the course of radiation lasts six, six-and-a-half, or seven weeks, this is going to suck. 
By all accounts, everyone I've spoken to — the surgeon, radiation oncologists (both of them), hematologist-oncologist, radiation tech, and the nurse navigator on my team from the cancer center — this course of radiation is one of the worst, if not the worst — most difficult and painful — treatments they do. They were also quite clear that patients respond differently: some folks get through it with minimal difficulties speaking, eating and swallowing while for others it is disastrous.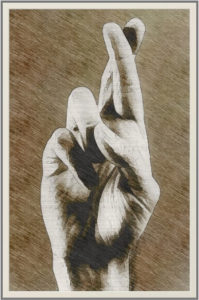 Be that as it may, the side effects are wide-ranging and they last for quite a while. My sense of taste will decrease, disappear, or change (to become less pleasant); this can take months to return. Or these changes can be permanent. I'll have a sore throat and sores in my mouth which will make swallowing, eating, and talking difficult. For who knows quite how long.
Radiation will affect my salivary glands as well so my mouth will be dry for a year or so. I'll need to keep my mouth moist — sipping water, drinking a medicinal potion, and using 'dry mouth' products. Is that the term— dry mouth — because, somehow, 'wet mouth' doesn't have the same appeal. Due to the concurrent changes in the bone, including my teeth, I will have to be super diligent about brushing and flossing.
As demoralizing as it was to learn about the side-effects at first, I appreciated that no one's sugar-coating what I'm in for. I would rather know; I'd rather prepare realistically. Between a vast field of foolhardiness and the unending terrain of terror, I'm laying down a path, steadfastly finding and taking the next step.
Even so, it seems likely I may be sitting still or at least staying put long enough to address more issues and ideas that inspire and instigate. Through what's to come, or at least most of it, it's the wherewithal to continue writing that I'm working toward. Looks like I've got quite a bit yet to say. About the past, present, and future of Moshe's method, for instance. Then there's community, conduct, cybernetics systems, and the other means by which coordination manifests. 
Fingers crossed.

Mind in Motion is made possible by the amazing group of folks who work with and support me. Trey, Lisa, Jade, Gifford, and I have been building our team over the past several years to create a platform for the future of Feldenkrais®, one that brings together the latest advances in technology with state of the art approaches to learning. So that we can continue to make these precious resources available and also keep developing the projects we've started while I'm dealing with my cancer treatment, I'm asking for your help and support.
We are making it possible for you to support our work either by signing up for a year's subscription at $5 or $25 per month or, if you prefer, by selecting the amount of your choice. The funds you contribute will be used to pay salaries and bills. This way the team will have jobs for the duration and there will also be one waiting for me when I am ready to come back to work.
Finally, whether you decide to sign up for a volunteer subscription or not, I truly appreciate you reading my blog. Please do respond and let me know what you think.
As I wrote above, I plan to continue writing about Moshe's method. (I'll also be occasionally keeping you posted on my progress in my blog post.) 
If you like what you read, would you please share the blog with others? And encourage them to create their very own free account on the website?

Your thoughts?
Please let us know your perspective! Add your comments, reactions, suggestions, ideas, etc., by first logging in to your Mind in Motion account and then clicking here.
Commenting is only available to the Mind in Motion Online community.
Join in by getting your free account, which gives you access to the e-book edition of Articulating Changes (Larry's now-classic Master's thesis), ATM® lessons, and more — all at no charge whatsoever.
To find out more and sign up, please click here.
---
Please share this blog post
---
This work is licensed under a Creative Commons Attribution-ShareAlike 4.0 International License
---
This blog may contain one or more affiliate links. When you click on a link and then make a purchase, Mind in Motion receives a payment. Please note that we only link to products we believe in and services that we support. You can learn more about how affiliate links work and why we use them here