The Lesson Locator continues to improve

The Lesson Locator team continues to improve the search engine behind the scenes. We've been both developing the final phases of Version 1.0 and we also added more lessons to those Locator searches.
Enhancing how the Lesson Locator works
The last remaining major step is to update the incomplete and inconsistent Position data currently being used by the Locator.
We discovered that what most of us refer to as the student's position is actually an unconscious mixture of information about the shape of the body and its base of support. Because we didn't appreciate this at the outset, it proved surprisingly challenging to come up with a model that met our four criteria:
Comprehensive — includes every possibility, from the most common to the truly unusual.
Unambiguous — has a unique description for each option.
User-friendly — is easy to understand with minimal explanation.
Future proof — will be ready for Version 2.0.
After thinking up and test driving several taxonomies, we've come up with a rubric that meets our requirements and seems to work really well. Before asking for any assistance from the community in completing the info in this category, we are doing one more, final testing of this approach. Once we've confirmed that this approach satisfies our criteria and verified that it is robust, wide-ranging, inclusive, and easy, we'll be ready to ask for the next crowd-sourcing step.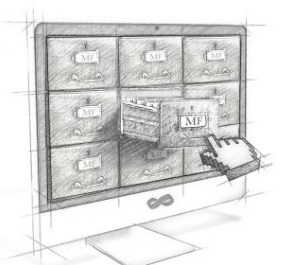 In preparation, we've met with Michelle Bacigalupi, a Feldenkrais® colleague and a Silicon Valley tech expert in user interface design, that is to say, in making websites easy to understand and a pleasure to use. She's been a gracious and generous member of the team,
helping us create a state-of-the-art, welcoming, and self-evident experience for you. Most recently, Michelle assisted us in revamping the Locator to incorporate the new, more detailed position information we'll be adding.
Our next hurdle is to figure out how, specifically, to make the transition from the current approach to the new one. Either we have to wait until we collect the updated data about all the Awareness Through Movement® lessons in the Locator and then switch over or we have to come up with a way to add the information incrementally. That means either merging the two approaches temporarily or displaying both options . . . and finding a way to do so without making a miserable mess of the search process.
I'll let you know what we find out, what's next, and when it's happening by the end of the year. Maybe even sooner.
Adding more lessons to the Locator 
Earlier this year, we added the ATM® classes Moshe taught to Peter Brook's theatre company in Paris to the Lesson Locator.
Even though we've been busy upgrading what the search engine can do for you, thanks to the generosity of Lesson Locator project manager Naffie Fischbacher, we also added more lessons you can search in the Locator.
Now when you log into your MIMO account and click on Lesson Locator >> Search, you'll find the lessons from Moshe Feldenkrais' book, Awareness Through Movement. Heads up: look past all the volumes of Alexander Yanai lessons to the bottom of the list shown in the drop-down menu.
Guess what? That ain't all!
We are working with the IFF to add the ATM lessons from the teacher training programs Moshe conducted in San Francisco and Amherst. This is a multistep project that will more or less double the number of lessons in the database.
In the meantime, we've got other collections of lessons that we'll be adding. You can be sure that I'll keep you posted.

Enrollment for RETURNING TO THE SOURCE — the introductory course of Mind in Motion's ATM Academy, based on six of the lessons in Awareness Through Movement — will open this weekend. If you are ready to be a better, more successful Awareness Through Movement teacher next year, now's the time to get started. Enrollment is limited. Please let us know if you want to be one of the first to find out when enrollment is available.
P.S. If you're one of the over 200 Feldenkrais® teachers around the world who's already completed RTTS, you are eligible for the upcoming October/November course, BEHIND THE CURTAIN. We'll let you know as soon as enrollment is available.
---
1. If you don't have a free MIMO account yet, it's easy to click here to create one.

This work is licensed under a Creative Commons Attribution-ShareAlike 4.0 International License
---
This blog may contain one or more affiliate links. When you click on a link and then make a purchase, Mind in Motion receives a payment. Please note that we only link to products we believe in and services that we support. You can learn more about how affiliate links work and why we use them here
---
Please share this blog post
Your thoughts?
Please let us know your perspective! Add your comments, reactions, suggestions, ideas, etc., by first logging in with your Mind in Motion account. If you haven't created your free account yet, you can do so here.