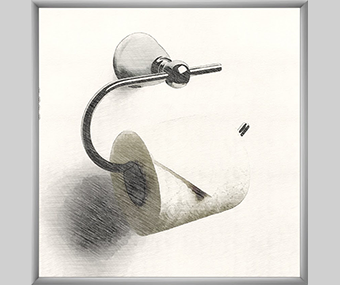 Stop subscription subjugation
Subscriptions aren't just for magazines anymore.
These days you can — and perhaps already do — subscribe to music, meals, apps, cable tv and its contemporary streaming offshoots, data storage, software, printer cartridges, office space, your local gym or gardener, security monitoring, clothing, coffee, razors, acne treatment, vitamins, prescription medications, and, yes, even toilet paper.
While it's clearly convenient to enroll in set-it-and-forget-it delivery and can be helpful to pay for the things we use incrementally, it's become all too easy to sign up for a deal that entices you with a free trial and, automaniacally, turns into a subscription soon thereafter. Some businesses, such as gyms, count on a certain number of folks to continue to pay for services we're no longer using. In fact, the Wall Street Journal recently reported that 84% of us underestimate how much we're paying for subscriptions.
How do I keep track of the services, software-as-service, and other things I've signed for and reign-in the resulting recurring charges? I found an app for that. It's called TrackMySubs (TMS).
I liked TMS when I bought it several years ago and it's only gotten better since. The service makes it easy to manage subscriptions with color-coded graphs, nifty tags, and a comprehensive calendar via a well-designed Chrome website. That's where you can create customizable automatic alerts to get notified before the next subscription payment is due, which is super handy when you sign up for a free trial.
Because you can also record how you're paying for each subscription, TMS is great if you need to replace a credit card and want to know which accounts you'll have to update. (It also lets you monitor revenue and cash flow.) When I had a question, not only was tech support's response fast and friendly, but I received a personal follow-up to make sure that the answer I'd received had worked for me.
For a limited time only, you can get a full year of the unlimited TrackMySubs plan, which otherwise costs $180 US, for free on AppSumo, my favorite website for finding incredible deals on the software that makes my personal and professional life better.
And, yes, after that first free year, you'll have to subscribe if you want to keep using the service. At least it will keep an eye on your payments for your TMS subscription. Seems only right, doesn't it?

This work is licensed under a Creative Commons Attribution-ShareAlike 4.0 International License
---
This blog may contain one or more affiliate links. When you click on a link and then make a purchase, Mind in Motion receives a payment. Please note that we only link to products we believe in and services that we support. You can learn more about how affiliate links work and why we use them here
---
Please share this blog post:
Your thoughts?
Please let us know your perspective! Add your comments, reactions, suggestions, ideas, etc., by first logging in with your Mind in Motion account. If you haven't created your free account yet, you can do so here.