Have Roller — Will Travel
I couldn't believe it.
I was watching Shark Tank, a TV show where entrepreneurs pitch their product ideas to investors. Former National Football League tight end Nate Lawrie and his business partner Tom Hopkins demonstrated MORPH (Affiliate link)*, a collapsible foam roller. 
Wow! One of my dreams came true!
You see, as a Feldenkrais® teacher, I regularly use rollers to help my students learn new ways of moving in individual sessions and group classes. They are great for creating a dynamic base of support, amplifying the effects of small movements, and transforming balance and coordination.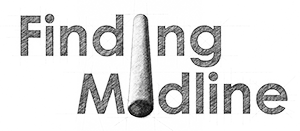 I've even created a series of recorded Awareness Through Movement® lessons — Finding Midline — for folks who want to benefit from using a roller at home. 
These sturdy devices also play a central role in my self-care. I use them regularly to unwind from a stressful day, as a break from working at my desk, and to realize my commitment to improving my coordination and learning new ways of moving. 
For the last twenty years, I've traveled an average of 100,000 miles a year to teach public workshops, work in Feldenkrais teacher training programs, and provide postgraduate courses for my colleagues. Even with all the hassles of modern travel, I still love being on the road, experiencing the rhythms and perspectives of other places, and connecting with dedicated, like-minded folks around the world. 
Even so, travel is physically demanding, to say the least. Airplane seats have gotten less and less comfortable and the amount of room allotted each passenger has decreased. I do the best I can to mitigate the difficulties and discomfort by rolling up a sweatshirt or jacket to support my back, getting up and walking around regularly, and doing Feldenkrais and stretching in my seat and in the aisle. 
Despite my best efforts, by the time the flight lands, I can feel pretty beat up and out of sorts. Thankfully, I know what to do to take care of myself . . . but I have to do it without my favorite, most effective and reliable tool. For years I've been wishing that I could bring a roller with me. Though they weigh almost nothing, foam rollers take up a heck of a lot of space. It's difficult enough to figure out how to pack the essentials; I never have enough room for a roller.
That's why I was so excited when I saw the MORPH on Shark Tank. I searched online to find the details. I learned that it goes from being a 2.5" (6.35 cm) flat package, about the length of two paperback books end to end, to becoming a sturdy foam roller in a matter of seconds. The roller is a perfect size: 5.5" in diameter and 14.5" in length, which is just under 14 cm across and almost 36 cm long. What's more Brazyn Life, the company that makes the MORPH, even offers an extension kit that makes it possible to combine two rollers into one longer one!
Okay, I have to admit that when I saw the price, I hesitated for a moment. I mean, 68 bucks is a lot for a roller! It helped to learn that these rollers are made from bamboo and aluminum, which are sustainable materials, and that it takes an hour to assemble the over 60 components into this portable and durable thing of beauty. This IS a one of a kind product: no one else has figured out how to make a collapsible roller. And I couldn't forget that they made one of my dreams come true . . .
I took the plunge and ordered one. I chose the Bravo model, which features a lower density foam than the Alpha model and has a smooth surface. (The Alpha has protruding nubs, which, since I won't be using it to do deep tissue work, I don't need.) I also ordered an easy-to-clean sleeve to cover and protect the roller.
From the moment I took the MORPH out of its package, I've been thoroughly delighted! The roller works beautifully and reliably. It fits easily in my onboard bag or in my luggage. Before the pandemic hit, I took it with me on my travels. 
I'm so happy that I can pull it out the moment I arrive at my destination, work out the kinks from the journey, and feel human again. I have to confess that I've even whipped it out of my bag while waiting for delayed luggage to be delivered. 
If you find yourself sheltering at home now without a roller, here's a great solution. If you've wished for a roller you take to work or take on the road, this is it.
Yes, I know, none of us are traveling anywhere at the moment. Though we've got a way to go before we make it through this pandemic, we will get past the crisis. 
If you're interested, go to the Brazyn Life website to order your very own collapsible roller!
 * All the links to the Brazyn Life website are affiliate links, meaning that Mind in Motion will be remunerated for any purchase you make when you click on the link. This in no way increases the price you pay. What's more, these funds will be used to pay the costs of "keeping the lights on" and supporting our efforts to foster an international community of learners.
If you prefer to purchase products from Brazyn Life without contributing, please go directly to www.brazynlife.com