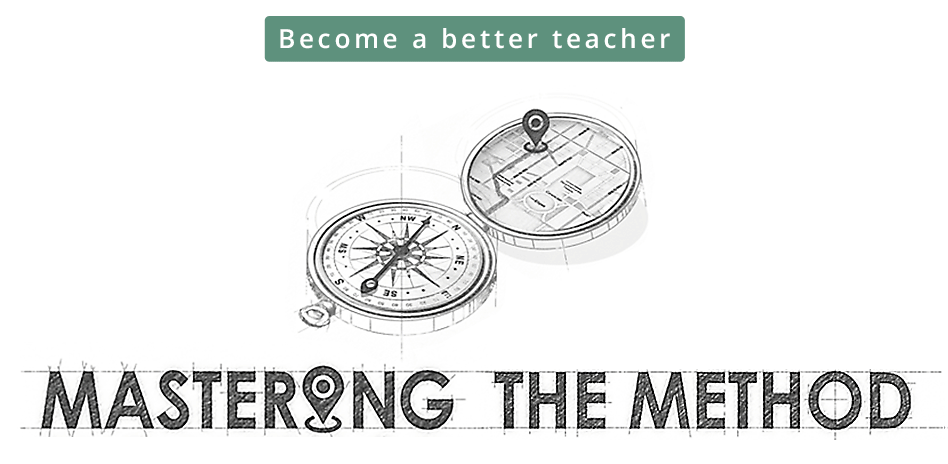 WALKING WELL
IMPROVING UPRIGHT LOCOMOTION
At the heart of the Feldenkrais Method® of neurophysical education is an understanding of how human beings are designed for effective, easy, flexible action. In WALKING WELL (WW), Larry will show how to apply this perspective to understanding and harnessing the functional abilities that underline uptight locomotion. Along the way, Larry will ask — and together you'll answer — these questions:
What are the telltale signs of well-organized walking?
If we're built for walking well, what throws us off our stride?
How to unlock a student's potential for powerful, uncomplicated, comfortable comportment?
A part of the MASTERING THE METHOD (MTM) program — which is devoted to helping you expand the repertoire of hands-on lessons you can count on working — the trio of WW modules offer you the chance to learn four FI lesson compositions, experience complementary ATMs, and uncover the keys to helping your students improve how they stand, walk, and otherwise get around while remaining vertical.
WW grew directly from Larry's longtime fascination with and study of human locomotion. Since childhood, this project has occupied him . . . as a wandering wonderer, intrepid somanaut, and walking meditator. His interest inspired him academically — as a movement scientist, a reluctant researcher, and the author of a dissertation entitled Understanding Standing — as well as professionally — in the rehabilitation department of the California College of Podiatric Medicine and other physical therapy clinics and in his 35+ years of private practice. His professional course ON YOUR FEET introduced physical therapists, athletic trainers, podiatrists, somatic educators, and others to the practical implications of Feldenkrais' insights to understanding and improving gait; the public workshop of the same name gave walkers around the world a way to find joy in every step they take.
WW is for you, if you want to:
Understand the biomechanical basis of walking.
Identify common misconceptions and stubborn superstitions.
Improve your ability to observe and understand action and ability.
Explain what you notice to your students in an authentic, engaging, and uplifting way.
Help students unleash their capacity to walk well.
There are no prerequisite courses for teachers — or third and fourth trainees — to enroll. If you participate in one module, you receive access to the video demonstrations and discussions along with the audio files of the ATMs for all three WW modules, at no extra cost.
MTM Module 15
AWAKENING THE SPINAL ENGINE
Wednesday, 03 April to Sunday, 07 April 2019
Gracovetsky's model of the Spinal Engine vindicates Moshe's method, giving us explicitly systemic insight into how walking works, one based on a scientific understanding of how you're engineered to make the incredibly complex action of locomotion nearly effortless. If you're not familiar with this concept, here's a lucid, understandable introduction:
http://wdced.com/2015/12/body-physics-the-spinal-engine/
In this module, we'll use the Spinal Engine idea to decode Moshe's understanding of how walking works. Then I'll demystify his strategies for assisting students, no matter their level of ability or accomplishment. You'll learn to deploy Dr. Feldenkrais' learning logic to help others (and yourself) to tap our inbuilt movement potential to stroll, stride, or sprint simply and easily.
This Module will be held at TriYoga Boston in Waltham, MA.
Wednesday to Sunday
1:30 PM to 7:00 PM
Sunday
10:00 AM to 3:00 PM
Module 15
The Spinal Engine
$697 early registration
Until midnight Pacific time on Sunday, 10 March 2019
$747 thereafter
Tuition and Participation Policy
There are no credits or refunds for any missed classes.
By registering for this class, you also acknowledge that 20% of your tuition is a non-refundable down payment.
Cancellation between the day of enrollment and up to 31 (thirty-one) days before the first class, your tuition minus the down payment will be refunded.
Cancellations between 30 – 7 calendar days prior to the first day of class 50% of the total tuition will be refunded.
No refunds will be given for any cancellations received after 7 calendar days before the course begins.
No-Risk Guarantee: If after attending and participating in (at least 70% of) the 3 days of the first module of a course, you let us know that you are not satisfied, we will refund 100% of your tuition within 7 business days. Tuition is per module, whether or not you attend every day.
PLEASE NOTE:
Your tuition for any or all of MTM modules 13, 14, or 15 grants you lifetime access to the video and audio recordings for all three WALKING WELL modules.