The fifth Amsterdam International Feldenkrais Teacher Training (AIFTT V) starts in November 2016. The following pages introduce our program, explain its design and benefits, tell you about the logistics, and let you know how to apply to the training.
We are committed to offering a program that will prepare you to be a competent and effective Feldenkrais teacher.
Before delving into the details, I'll tell you about our innovative and comprehensive approach to becoming a Feldenkrais teacher.
We have designed a program to build on the innovation begun by Dr. Moshe Feldenkrais, incorporating everything we've found out about the training process since his death over thirty years ago, especially what we've learned about what it takes to prepare you to practice the method. We meet quarterly so that you have time to build your skills and understanding incrementally and time to integrate what you're learning.
The AIFTT V curriculum offers a balance of experiential and cognitive learning by integrating innovative classroom teaching with one-on-one guidance, interactive dialogue with state-of-the-art online support, and personal growth with professional development. Working in class and studying at home, learning alone and with others, slowly but surely, step-by-step, the training cultivates the keen observation, refined touch, nuanced communication skills, and strategic reasoning of a Feldenkrais teacher.
The beginning of the fifth Amsterdam training will overlap with the end of the fourth training. That means, for the first time ever in the history of Feldenkrais teacher training, you have a chance to witness – and perhaps even serve as one of the model students for – the final hands-on practicum of the soon-to-graduate trainees. You will get to sit in on the feedback sessions and participate in some of the last classes of the training that's about to finish. You'll start your learning at the end of the previous training, giving you an unprecedented and unique perspective on what it means to become a Feldenkrais teacher.
Interested in finding out more about the AIFTT V? Sign up receive updates about the program and get free access to our Training Test Drive, which includes the recordings of the first week of the AIFTT III. Find out what makes our programs inspiring and unique . . . and figure out if it's the right training for you.
I invite you to read the following carefully as you consider whether the fifth Amsterdam International Feldenkrais Teacher Training is the right professional training program for you.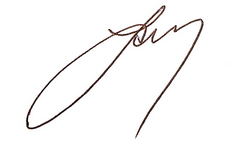 Lawrence Wm. Goldfarb, CFT, Ph.D.
CEO and founder
Mind in Motion