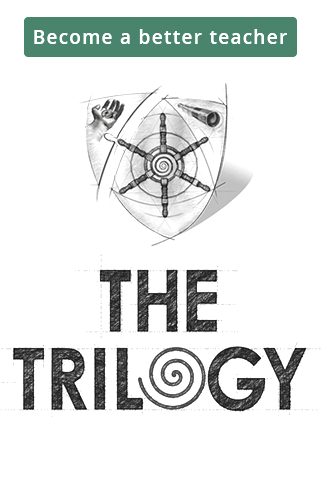 He who would learn to fly one day
must first learn to stand and walk
and run and climb and dance;
one cannot fly into flying.
- Friedrich Nietzsche
Every effective Feldenkrais® teacher can:

Recognize what every student needs,
discern the next steps & set learning in motion.
Touch with the sensitivity & skill needed to embody change.
Speak in ways that create connection & possibility.
Give lessons that lead to compelling, lasting learning.
Help students triumph over inevitable challenges.
Being effective is neither a natural talent nor a mysterious endowment.
Being effective is learnable.
To be effective means that you master the tools your training gave you to develop and refine essential ways of noticing, understanding, and doing. These include being able to:
Figure out students problems relates to their actions & attitudes . . . and to make that evident and understandable.
Respond to problems in the context of patterns.
Rely on a repertoire of honed hands-ons technique.
Move well enough so get a lesson every time you give one..
Recognize & know how to respond to roadblocks, breakdowns, setbacks, plateaus, and dead ends.
Craft memorable, meaningful lessons.
Facilitate learning over time.
This is exactly what THE TRILOGY offers you in four five-day fun-filled, perspective-shifting, skills-honing, practice-transforming segments.
BRIDGING THE GAP
Module One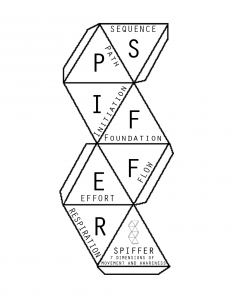 In this first module of THE TRILOGY, Larry presents ways of BRIDGING THE GAP between moving and
speaking, experiencing and explaining. You learn SPIFFER - the secret decoder ring for observing and understanding movement. Learning SPIFFER, you gain an unambiguous understanding of your students' problems and incredible precision in responding effectively to them. This is your chance to become an insightful movement detective, to easily unpack the secret structure of lessons, teach amazing ATMs, and give unforgettable FIs.
INSIDE TOUCH
Module Two
The way we touch is unique and effective because we listen in a way that will bring students to listen to themselves. Reviewing the basics of Feldenkraisian touch — including skeletal contact, directional touch, kinesthetic conversation, the listening hand, and tactile tracking — from an advanced perspective creates the foundation for mastering the spectrum of strategies, tactics, and techniques that every Functional Integrator needs to give effective lessons. Because the way you move matters, Larry will personally coach you in a practical, pragmatic, and learnable way to get a lesson each time you give a lesson. You'll do ATM lessons that reveal the relationship of the hand and arm to the center, explore how you engage in touch, and optimize your self-use.
A COURSE OF CHANGE
Module Three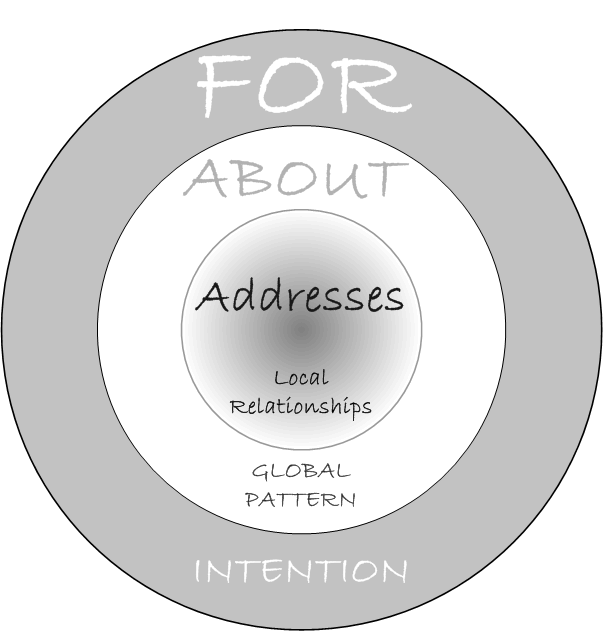 Learn to give the kind of lessons that consistently bring your students to perceive their possibilities and themselves anew.
Examining ATMs and FIs, Larry discloses the deep structure of lessons, explains how and why certain compositions work better, and teaches you to engage curiosity and make learning last. You'll learn exactly how to employ functional patterns and their biomechanical underpinnings to improve the abilities that mean the most to your students.
LEARNING BEYOND THE LESSON
Module Four
Beyond giving a series of effective, but unrelated lessons, being a good teacher requires knowing how to support each student's learning over time. In this module, you'll discover how to creatively and effectively prepare students for the inevitable return of the habit. You learn to identify and utilize each student's learning style (or styles) along with how to recognize where the student is on is or her learning journey and respond to these archetypical phases of successful learning. You'll find out what interferes with the transfer of learning and practice the best strategies for facilitating integration.
About the Trainer
Larry Goldfarb is an exceptional Feldenkrais Trainer: highly educated and intellectually rigorous, he is simultaneously a fun, straightforward, and collegial teacher who enjoys nothing more than building confidence through fostering competence. Drawing on his academic education in Cybernetic Systems and Movement Science, professional background as an NLP trainer, and three decades of teaching ATM classes and giving FIs, Dr. Goldfarb is renowned for his ability to demystify the method and empower teachers.
Larry understands that, as teachers, we require clear and practical maps of how human capabilities develop, mature, recover, and expand. In THE TRILOGY, Larry introduces you, step-by-step, to an atlas of these maps, showing you how they chart the way to developing our potential and guiding you — in a humane, respectful, playful, and fascinating manner — as you develop your dexterity, sharpen your acuity, enhance your intuition, and make the maps yours.
Over the past 25 years Larry has taught this program 42 times, reaching over 1,000 Feldenkrais teachers in eleven countries across three continents, making THE TRILOGY the most popular and appreciated postgraduate program.
Module 2: Inside Touch
29 March to 2 April 2017
Module 3: A Course of Change
6 to 10 September 2017
Module 4: Learning Beyond the Lesson
4 to 8 April 2018
Wednesday to Saturday
1:00 PM to 6:30 PM
Sunday
10:00 AM to 1:30 PM
Berkeley Finnish Hall
1970 Chestnut Street
Berkeley, CA
Your tuition entitles you to free lifetime access to the multimedia library files of THE TRILOGY in Boston and Berkeley, between-segment assignments, and exclusive online forum - all at no extra cost whatsoever.
$2790
Program tuition
Please note:
THE TRILOGY's comprehensive curriculum consists of four carefully constructed
consecutive modules, each of which builds on the foundation of what came before
so that your learning unfolds continuously and progressively.
You must enroll for the entire program.

TESTIMONIALS
"THE TRILOGY lets us get back to the very basis of our learning as Feldenkrais practitioners. It offers a fresh view on what it is that we actually do in ATM and FI. With the SPIFFER structure, what we see becomes clearer and, together with the broad space given for practicing FI, more clarity in touch emerges."
Monika Vogelmann, Physician and Feldenkrais Practitioner, Bad Segeberg, Germany
"Larry is a teacher who teaches that it is individuals—and not groups—that learn. Thus learning in THE TRILOGY not only takes place on the actual workshop day, but also in the time between the segments. One gets great ideas for one's own process while having a lot of fun learning!"
Corinna Eikmeier, Cellist, Musician and Feldenkrais Practitioner, Hannover, Germany
"For me personally, enrolling in The TRILOGY was an important step. But I only discovered this after I had joined the training (after two sessions). Now my work has new quality: I would say much more clarity in how I see and understand the work and teach lessons."
Jacek Paszkowski, Physiotherapist and Feldenkrais Practitioner, Warsow, Poland
"Larry showed me again with how much ease and fun learning can happen!"
Roswitha Rath, Feldenkrais Practitioner, Graz, Austria
"Thanks for the different models for guiding the learning process and supporting the communication between practitioners. I have a new, much deeper understanding of the method that is concrete and powerful. It's exciting to now know that my understanding and skills are going to continue get better and better . . . feels great. I already notice the impact of the 5 days on the ATMs that I gave yesterday and the FIs today – that is amazing, really amazing!
Larry's way of teaching is fun, precise, extremely open and at the same time guided by his past "errors," that he generously shares. I have become aware of the "things that I'll do wrong" It was especially great in the second segment to use simple "well-known" moves in FI as a way to move towards a deeper appreciation of technique, simpler & more efficient self-use, and to improve the quality of the dialogue between practitioner and student."
Lynn Bullock, Feldenkrais Practitioner, Paris, France
THE TRILOGY is being offered in:
April 4 @ 1:00 pm
to
April 8 @ 1:30 pm