Once I received a diagnosis of stage two HPV-related Squamous Cell Tonsil Cancer, all the docs on my treatment agreed that treatment should start immediately. 
Michael Yen, the hematologist/oncologist coordinating my cancer care, came up with a plan the entire treatment team deemed medically sound and that also allowed me to keep my promise to the trainees in my Dutch Feldenkrais® teacher training. I was to start chemotherapy and then go to Holland to teach the first week of the final segment of the Amsterdam V training. I'd return home to teach the second week remotely, via the Internet, and get started on seven weeks of radiation five times a week and chemo once a week. 
Things moved so swiftly that I hadn't been able to schedule a second opinion before starting treatment. Luckily, I was able to see Sue Yum, one of the authors of the national guidelines for the treatment of this kind of tumor, at the University of California at San Francisco Comprehensive Cancer Center before I left the country. 
Considering the latest data regarding the treatment of tonsil cancer, both Dr. Yum and Dr. Charlotte Kim, my local radiation oncologist, recommended that I consult with a head and neck surgeon, which I did immediately.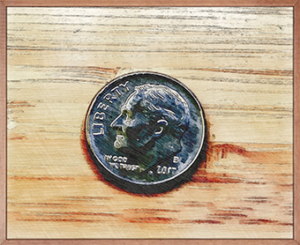 The surgeon, Dr. William Ryan, suggested a tonsillectomy to remove my left tonsil and neck dissection to remove the affected lymph nodes and cystic mass on the left side of my neck . . . and to do so as soon as possible.  His recommendation — and the concern of the other members of my team — was based on the difficulty in treating the tumors in my neck, which were located right next to the critical circulatory and neurological connections to my left arm. The level of radiation required to treat those lymph nodes was so high as to put me at risk for negative short- and long-term side effects, endangering my ability to use my arm, something that significant given the nature of my work! (As if that wasn't enough, the density of the mass around the nodes would make it difficult for the chemo to reach them.)
Once again, life turned on a dime*. 
I had surgery on 22 November, two days after my return stateside. We put Plan B for finishing the Amsterdam training into play — more on that in a later blog post.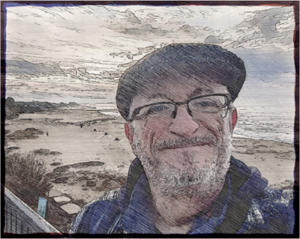 When I got discharged from the hospital several days later, I was reminded that recovery from the operation was the most, or at least one of the most, painful and difficult to recover from that they perform. Getting your tonsils out when you're a kid has a reputation of being a relatively easy surgery. Let me assure you that it is anything but easy for adults. I am happy to be home and relieved to let you know that I am on the mend. So far, I've managed to work my way up to enjoying pureed soup, baby food, and various forms of mush.  
More soon.

Mind in Motion is made possible by the amazing group of folks who work with and support me. Trey, Lisa, Jade, Gifford, and I have been building our team over the past several years to create a platform for the future of Feldenkrais, one that brings together the latest advances in technology with state of the art approaches to learning. So that we can continue to make these precious resources available and also keep developing the projects we've started while I'm dealing with my cancer treatment, I'm asking for your help and support.
We are making it possible for you to support our work either by signing up for a year's subscription at $5 or $25 per month or, if you prefer, by selecting the amount of your choice. The funds you contribute will be used to pay salaries and bills so that the team will have jobs for the duration . . . and so that I'll have one to come back to when I've recovered, recuperated, and recharged.
Finally, whether you decide to sign up for a volunteer subscription or not, I appreciate you reading my blog. I am going to continue to write about Moshe's method, coordination coaching, cybernetics, and so much more. (I'll also be keeping you posted on my progress.) If you like what you read, would you please share the blog with others?

 
 
* For those of you from outside the US of A who might not know, a dime is the smallest US coin. To turn on a dime means to make the sharpest, most agile turn possible.


This work is licensed under a Creative Commons Attribution-ShareAlike 4.0 International License
---
This blog may contain one or more affiliate links. When you click on a link and then make a purchase, Mind in Motion receives a payment. Please note that we only link to products we believe in and services that we support. You can learn more about how affiliate links work and why we use them here
---
Please share this blog post:
Your thoughts?
Please let us know your perspective! Add your comments, reactions, suggestions, ideas, etc., by first logging in with your Mind in Motion account. If you haven't created your free account yet, you can do so here.