On Christmas day last year, I taught the morning Awareness Through Movement® lesson for the an AY a day online study group for Feldenkrais® teachers and trainees. 
Why would I volunteer to teach that morning of all mornings?
Well, it just so happened that the lesson on the schedule, DRAWING A CIRCLE WITH THE ARM ABOVE THE HEAD SIDE-SITTING, also known as Alexandar Yanai number 62, is the perfect complement to the ATM® series we gave everyone with an account on the Mind in Motion Online (MIMO) website as a 2019 holiday gift. Anastasi Siotas and I taught these lessons, which we called TILTING YOUR LEGS IN THE WRONG DIRECTION, at a Guild conference. Inspired by the classes Moshe taught during the third year of the training he conducted in San Francisco, we'd distilled his wide-ranging and dense curriculum into a series of only five classes.
AY 62 is a tour de force. Though it follows its own unique itinerary, it teaches students, in one lesson, how to develop the same ability that took us five lessons — and Moshe, back in July and August of 1977 — 42 lessons to convey. Actually, since DACWTHAATHSS (this has got to be one of the longest titles of any ATM lesson — even the abbreviation is a mouthful) predates the San Francisco training by a decade or two, it might be better to say that the later lessons expand upon the earlier one. 
The skill this lesson imparts is that of going from sitting to standing and back again while keeping one leg straight the entire time. To compose a lesson that makes it possible for many students to be able to do that in less than an hour is pretty darn impressive, which is why I wanted to record and make it available. I mean, what could be a better bonus to the lessons we'd already given?

These lessons are particularly meaningful to me because they saved me when I was giving a professional seminar for physical and occupational therapists at a residential rehabilitation hospital in Milwaukee, Wisconsin back in the mid-90s. On the last day of the course, I was introduced to the patient with whom I was slated to demonstrate the method. In his late sixties, this gentleman was dealing with hemiplegia — spasticity on one side of his body — following a stroke. The therapy had helped him regain control of the affected arm and hand but not the leg. 
When I asked him what he wanted to be able to do, he replied, without any hesitation, "I want to get on the floor to play with my grandchildren." 
He went on to explain that weeks of painful daily therapy and stretching had not helped him bend his knee, not even a wee bit. "It's stiff as a board," he grumbled before asking, "Can you help me with that?"
In a flash, these lessons came back to me. I was familiar with the longer series from San Francisco. They'd been the theme of the SF Bay Area Feldenkrais teacher study group I'd been a part of in the late 1980s. Thankfully, I'd gotten to know the ATMs inside out by figuring out how to distill them down to a version, STANDING ON THE CROSSED OVER LEG, to teach in a two-week module of the first Strasbourg International Feldenkrais Training. 
I looked him in the eyes, responding, "Can I ask you a question?"
He replied, "Okay. What's your question?"
"If I can show you how to get on the floor and back up, all without bending your knee, would that be okay?"
The seminar participants collectively inhaled sharply, looking dumbfounded, as he came back with a cautious, "Yes . . . "
Though I was scheduled to show what happened in a Functional Integration® lesson, what happened instead was more of a hands-on ATM lesson. Using everything I'd learned from the lessons I've been telling you about, I guided this guy through an improvised lesson based on my experience, making modifications to fit his abilities, and using my hands to help sense what he was doing, to guide him — facilitating some motions and interfering with others, and, here and there, did a few minutes of what you'd call classic FI® technique. By the time we were done, not only could he sit on the floor and get back up, but his spasticity had noticeably decreased.

Anyone with a MIMO account has access to this lesson. If you don't have an account yet, there's one waiting for you, at no cost whatsoever. To sign up, click here.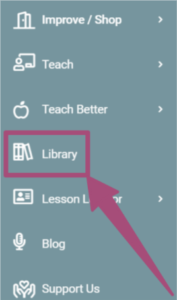 When you log into your MIMO account, the Library option appears in the main menu (on the left side of the page). Click on it and then Search for FREE LESSONS > ALEXANDER YANAI. In that section, DRAWING A CIRCLE WITH THE ARM ABOVE THE HEAD SIDE-SITTING will be the last lesson listed. You can download the audio (MP3) files to listen to the lessons whenever or wherever you like. You can also choose to stream the lessons directly from MIMO to your internet-connected smartphone, tablet, computer, etc. 
If you have a professional Become a Better Teacher MIMO account, you'll also receive access to the twenty-page transcript of the lesson — special thanks to Nicole Maxwell and Naffie Fischbacher for their invaluable assistance editing this document — and to the audio recording of the discussion that followed my presentation of the lesson.

If you'd like to learn more about teaching hands-on, 1-2-1 ATM lessons, I started teaching an online course on the subject for Feldenkrais teachers and trainees, called IT'S A LESSON, this past Sunday. If you sign up now, you'll get the recordings of what you missed (along with those for the rest of the course) and you'll get to participate in the remaining meetings. There are still a few places left. 
For information about this program and to enroll, please click here.

This work is licensed under a Creative Commons Attribution-ShareAlike 4.0 International License
---
This blog may contain one or more affiliate links. When you click on a link and then make a purchase, Mind in Motion receives a payment. Please note that we only link to products we believe in and services that we support. You can learn more about how affiliate links work and why we use them here
---
Please share this blog post:
Your thoughts?
Please let us know your perspective! Add your comments, reactions, suggestions, ideas, etc., by first logging in with your Mind in Motion account. If you haven't created your free account yet, you can do so here.