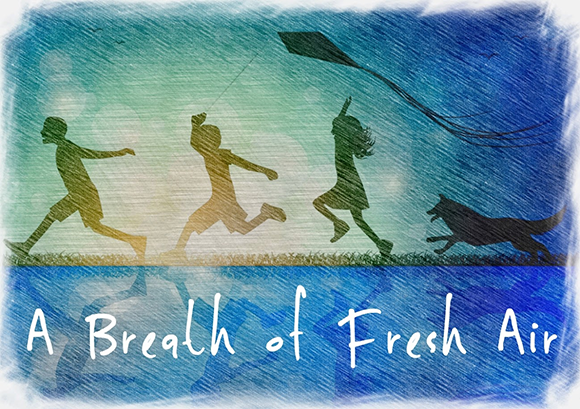 The way you breathe — the rhythm of your respiration, its anatomical and emotional dimensions, biomechanical means and neurophysical mechanisms, the resulting nuance, effectiveness, and potency — has been influenced and impacted by illness, injury, and instruction. Your responses and adaptations to the trauma and training become part of how you move and hold yourself.
These physical habits are automatic, persistent, and, though others often recognize you by them, they're usually below the threshold of your awareness. Whether you notice your pattern or not, its effects are real, they're detrimental, and they keep building up over time. Limiting your options reduces your respiratory repertoire, inhibits motion and emotion, and limits physical and mental flexibility.
By imposing deliberate changes, relying on willpower, requiring adherence, and, therefore, constant vigilance, many breathing techniques end up narrowing your focus too tightly and diminishing your movement vocabulary. The more compulsively you breathe, the more difficult it becomes to modify or adjust the way you're breathing. Gradually, you'll lose your inborn capacity to respond, adapt, recover. Like walking with your shoes tied to each other, learning to breathe in a regimented manner regardless of whatever you're doing at the moment makes you constrained, clumsy, and ill at ease in your own skin.
There are other ways to realize your potential for robust and responsive respiration. Ones that recognize human beings, that means you and me, are made to move well but realize we can only move as well as we've learned.
Larry Goldfarb has been studying and teaching one of the methods, the educational approach developed by judo master and engineer Moshe Feldenkrais. This July and August, you can join Larry — online or live — to unlock your body's built-in ways of breathing better. That's why, this time around, his almost annual Awareness Through Movement® summer camp is A Breath of Fresh Air.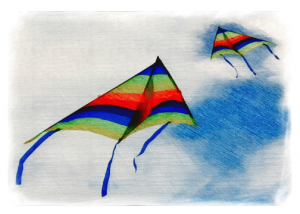 Like any camp worth writing home about, you'll go on adventures, develop your skills and abilities, and learn about yourself.
Like going to camp, a big part of the experience is how you engage with others. And, if you've been to summer camp, you know doing things with one other person is called the buddy system. This summer's ATM® camp includes and goes beyond the standard solo lesson. You'll be doing things with others, sometimes with one person, sometimes with two, others times with more, both during online Labs.
There are two important reasons for asking you to "buddy up:"
Most folks find it difficult to talk about the method, which makes it hard to share what you're learning and how excited you are about it with your family and friends. That's why the tasks you'll be asked to do with other people in your life will be beyond mere homework; they'll be engaging and amusing ways for you to introduce Moshe's method. These assignments won't require much explanation but they will make the benefits of Moshe's method obvious and accessible.
There are some things you just cannot do alone, aren't there? Besides, working with others means you can learn from and with them. That's why, this time around, each class is followed by a Lab.  Zoom, the host of our online classroom, makes it possible to create small breakout groups within the larger meeting. That's why Labs include games, interactive puzzles, exercises, or discussions with one or two study buddies. Just because you have to learn for yourself doesn't mean you have to do it by yourself.
ATM classes
Once a week for five weeks, you'll do a contemporary version of one of Moshe Feldenkrais' classic creations. Larry will teach each ATM twice (you'll find the schedule below) and then, almost immediately after, you'll get access to the audio recording of whichever class was better.
RIDING THE TIDE
How can your breath help you be better coordinated?
LEARNING TO EXHALE
Why is breathing out the key to improving inspiration?
PARADOX DECODED
What are the right times to breathe the wrong way?
SUSPENDED ANIMATION
What does a halt in breathing have to teach?

BREATHING IN THE MOMENT


How can you realize your potential?
If you live in Santa Cruz or plan to visit, you're welcome to join Larry for any ATM class and for the mini-workshop. Please indicate your interest in attending when you enroll, specifying which dates you'd like to join. Participation is limited and available on a first come, first served basis.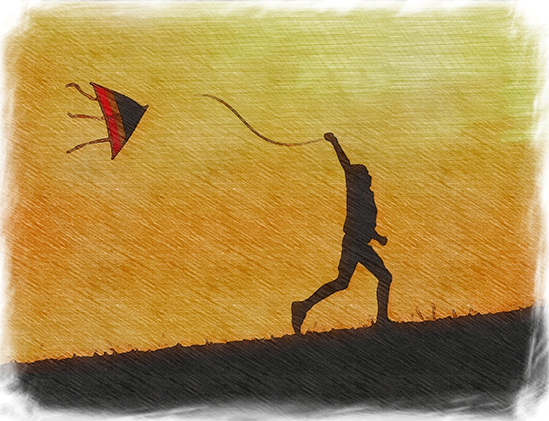 Online lessons 
The online lesson that accompanies each ATM offers ways of continuing, reinforcing, and enhancing what happened during class. They will include the following options:
Guidelines for continuing your learning.
Assignments you can do on your own.
Didactic information (videos, podcasts, articles, and reading recommendations) to enhance and compliment experiential learning.
Links to the unedited audio recordings of the ATM.
Tasks to do with someone else.
Access to an online forum for connecting with classmates, sharing experiences, and supporting each other's learning.
Please note:
The idea is to help you learn the way or ways that work for you. You don't have to do everything on this list; actually, you don't have to do any of it. Think of the online lessons as a menu rather an itinerary.
Labs
A couple of days or so after each lesson, you  join a small group of your classmates for a weekly online meetup. Here you will:
Get your questions answered.
Find out what else the ATM has to offer.
Learn with and from your classmates through interactive exercises, games, and discussions.
Receive individual feedback and personal coaching from Larry.
Bring what you're learning into your everyday life.
Please note that participation in each Lab section is limited to 12.
A Breath of Fresh Air
This summer camp is a comprehensive learning program combining:
Classic Feldenkrais® ATM classes that give you a chance to explore one of the essential aspects of breathing better.
Contemporary online lessons and interactive labs that offer the opportunity to revisit the ATM, remember what you discovered, find out what you missed, share and extend your learning, apply what you've learned, refine your awareness, and make what the lessons have to teach yours.
The aim is to be able to apply what you learn to what matters most, whether that's freeing your breath, discovering for your voice, unlocking your ribcage, speaking up, singing superbly, improving your posture, developing endurance, being wholehearted, or finding your flow.
ATM classes
Sundays
04:00 to 5:30 PM California time
7, 14, 21, 28 July
4 August
Mondays
10:30 AM to noon California time
8, 15, 22, 29 July
5 August
Labs
Wednesdays: Sold out
From 4:00 to 5:30 PM
10, 17, 24 & 31 July
7 August
Fridays
From 1:00 to 2:30 PM
12, 19 & 26 July
2 & 9 August
You can enroll by signing up for any one of these three Lab sections or you sign up for the self-study option, which doesn't include a Lab. If you do that, you'll receive a description of the Lab, but not the recordings. The tuition is the same either way.
You may attend either ATM class or either mini-workshop, all of them, or none. Whatever you choose, you'll receive the recording of whichever lesson turns our best (and both, if they're worthwhile). If you want to join in the live class in Santa Cruz, please remember to include the specific dates you want to participate in the notes of the form.)
Tuition for the entire A Breath of Fresh Air program, including live lessons and labs, access to online school and forum, and the forum, and recordings:
$247

To complement ABOFA, I'm also offering INSPIRING LEARNING (IL) concurrently for Feldenkrais® teachers and trainees ready to take ATM teaching to the next level. Enrollment is limited to colleagues who graduated from a Mind in Motion teacher training or completed a MIM advanced course are eligible to register for this program.
After each week's ABOFA lessons and labs, IL will meet for a couple of hours. We'll start by debriefing the lesson: I'll give a behind-the-scenes tour of the lesson during which we'll debrief each class, decode how and why the lesson works, distill the teaching tactics and techniques, and discuss best practices.
Following a short break, we'll shift gears from talking to doing. Working together with just one or two other participants in a small breakout, you'll do exercises that will help you:
Tame performance anxiety and stage fright.
Improve the way you use your voice.
Engage your students more easily.
Become better at dealing with difficult students.
Help your students transfer their learning from the lesson into life.
To make sure you'll have a chance to participate, get your questions answered, and receive personal attention, each of the following IL sessions is limited to 12 participants.
Saturday mornings
10:00 AM to 12:30 PM California time
— or —
Saturday afternoons
3:00 to 5:30 PM California time
13, 20 & 27 July
and
3 & 10 August
Tuition for the INSPIRED LEARNING + A Breath of Fresh Air option includes both the entire A Breath of Fresh Air program [live lessons and labs, access to online school and forum, and the forum, and recordings] as well as all five INSPIRED LEARNING sessions along with the associated homework and recordings.
$397
To sign up for this course, please log into your Mind in Motion account first; otherwise you won't see the "Sign me up . . . " button below.

Tuition and Participation Policy
There are no credits or refunds for any missed classes.

By registering for this class, you also acknowledge that 20% of your tuition is a non-refundable administrative fee.

Cancellation between the day of enrollment and up to 31 (thirty-one) days before the first class, your tuition minus the down payment will be refunded.

Cancellations between 30 – 7 calendar days prior to the first day of class 50% of the total tuition will be refunded.

No refunds will be given for any cancellations received after 7 calendar days before the course begins.

No Risk Guarantee

: If, after attending and participating in the first week, you do not want to continue, and if you notify the instructor before the start of the second week of instruction, we will

refund 100% of your tuition no questions asked

within 7 business days