BREATHING BETTER
EXPANDING RESPIRATORY REPERTOIRE
Listen, are you breathing just a little and calling it a life?
— Mary Oliver
While many Awareness Through Movement® classes put respiration front and center, usually the breath is secondary to the theme of a Functional Integration® lesson. When giving a hands-on Feldenkrais® lesson, you monitor your student's breath — and your own — by tuning into the subtle shifts of disturbance or unease, and registering the respiratory responses that indicate improvement and integration.
But what about giving lessons that deal directly making BREATHING BETTER?
Do you know how to work with the ribs, spine, muscles of the trunk, etc. to influence the breath? To unravel the restrictions that limit respiration?
Do you understand breathing well enough to know what to observe, how to interpret it, and what to do about it?
The next trio MASTERING THE METHOD (MTM) modules is designed to help you answer these questions. You'll delve deep into the domain of ventilation, clearing up common confusions and stubborn superstitions by applying the Feldenkraisian framework to how understanding what makes for optimal breathing. You'll experience ATM® lessons that illuminate the FI® structures you're learning and help you understand them from the inside out. You will also practice precise techniques, explore teaching tactics and learning logic, master fundamental FIs, and uncover the keys to helping your students speak, sing, and breathe easier.
In each BREATHING BETTER module, you'll get to:
Learn the ins and outs of how breathing works.


Enhance your ability to observe breathing and know what it means.


Develop specific hands-on skills along the self-use they require.


Receive personal coaching and individual support.


Expand your repertoire of lessons you can count on.
There are no prerequisites for Feldenkrais teachers or trainees in the final two years of their program to enroll. You sign up for one module, any two, or all three. After you participate in at least one module, you receive access to the video demonstrations and discussions along with the audio files of the ATMs for all three BB modules, at no extra cost whatsoever.
Are you wondering whether this postgraduate program is what you need now? If you'll let me know your questions and concerns along with your phone number and some good times to reach you, I'll give you a ring or send you a text.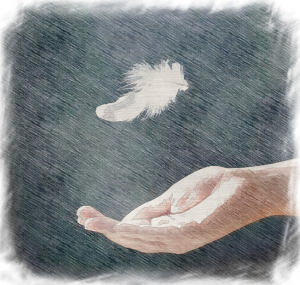 Module 16
FLOATING ON AIR
24 to 28 June 2020
Returning to your body its ability to breathe
the way it is designed.
— Moshe Feldenkrais
In this module, you'll learn about the structure and function of breathing in detail and from the pattern perspective. You'll develop a sense of the significant specifics and how they fit together systemically. We'll define what good breathing is, identify what interferes with it, and explore exactly how to elicit your student's innate ability to breathe easily.
Module 17
THE TURNING TIDE
17 to 21 February 2021
Life is always at some turning point.
— Irwin Edman
This module will deepen your appreciation of how posture and action influence breathing — and vice versa — and how habit hinders adapting respiration to activity and ambience. By learning a classic FI composition, you'll improve your understanding of Moshe's method and your ability to use it restore robust respiration.
Module 18
THE WINDS OF CHANGE
9 to 13 June 2021
Fear is excitement without the breath.
— Fritz Perls
Breathing is integral to how we move, think, and feel. This module reveals how to work the ways we unconsciously carry the consequences accidents, illness, and trauma with us. You'll find out how to help your students uncover these deep and often troubling connections in a manner that makes it possible to disengage from the restrictions and reconnect with their potential to be present and respond in the moment.
MIM Headquarters
Santa Cruz, CA
Wednesday to Saturday
1:30 PM to 7:00 PM
Sunday
10:00 AM to 3:00 PM
We offer three ways for you to enroll:
Sign up for FLOATING ON AIR
$697 early registration tuition
Save $50
Only until midnight California time on Monday, 09 December 2019
$747 thereafter
Sign up for all three BREATHING BETTER modules
$1897 3-module package deal
Save almost $200!
Only until midnight California time on Monday, 31 August 2020
Enroll in our convenient, affordable pay plan
$167/month x 12 monthly intallments ($2004 total)
Only until midnight California time on Monday, 31 August 2020
Please note that the early registration tuition, package deal, and payment plan will no longer be available on 12:01 AM California time on Thursday, 1 September 2020.
Your tuition for any BREATHING BETTER module (MTM 16, 17, and/or 18) grants you access to the video and audio recordings of 
all three modules
. Tuition and Participation Policy
No-Risk Guarantee: If after attending and participating in (at least 70% of) the 3 days of the first module of a course, you let us know that you are not satisfied and do now want to continue, we will refund 100% of your tuition within 7 business days.
Tuition is per module, whether or not you attend every day. There are no credits or refunds for any missed classes.
By registering for this class, you acknowledge that 20% of your tuition is a non-refundable down payment.
Cancel between the day of enrollment and up to 31 (thirty-one) calendar days before the first class and you'll be refunded your tuition minus the down payment.
Cancel from 30 (thirty) to 7 (seven) calendar days prior to the first day of a module and you'll be refunded 50% of the tuition you paid minus the down payment.
No refunds will be given for any cancellations received after 7 (seven) calendar days before the course begins