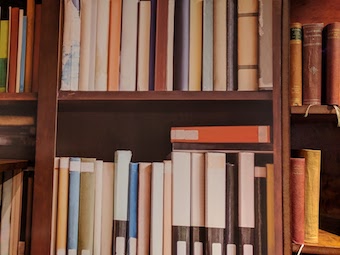 Long lost lessons located
Moshe Feldenkrais left us a precious legacy of hundreds of Awareness Through Movement® lessons, many of which were recorded, some of those have already been transcribed and published, and even more are in the pipeline. In the 11 volumes of transcripts of the classes Moshe taught in his public classes on Alexander Yanai Street, published by the International Feldenkrais Federation (IFF), some of them — like number 536, FINGERS INTERLACED ON THE CHEST — are mistitled. What's more,b the most common title is, simply but not really helpfully, CONTINUATION. As if that wasn't bad enough, the names that have become associated with certain lessons such as SEE-SAW BREATHING, DEAD BIRD, or HOOKING THE BIG TOE are nowhere to be found in the title of the associated lessons.
If you wanted to find a lesson that you did sometime in the past or if you're looking for one that you've never done before but have heard tell of, the situation could be so frustrating and time-consuming. It was like a library that didn't have a card catalog for finding the book you wanted. If you were looking for a particular story, you needed to have already read every book in the library, remembered what was written in all them, and known where each one was. Unless you had a photographic memory — or a friend who did — this was neither reasonable, practical, nor fair!
An international group of Feldenkrais® teachers and trainees created the Lesson Locator (LL) — a digital card catalog for the library of Moshe Feldenkrais' lessons available in English — to remedy this situation. Since version 1.0 of the Locator launched a few years ago, more and more folks from all over the world have been using it. Through emails, social media, online meetings, and in-person conversations, we've heard about successes in finding long lost lessons and learned from the questions, tech support requests, complaints, and suggestions we've received.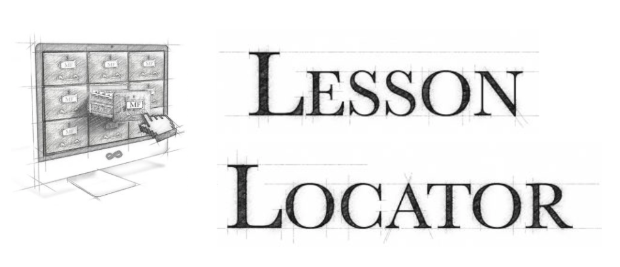 If you've been using the LL, you've probably noticed that we've been gradually improving the Locator, making it both easier to use and more useful. For instance, now you can look for specific words in the title, in the text, or both. We also upgraded the search, so that the results now highlight the term/s you searched for a-n-d display it/them in the context of the surrounding text in the transcript.
Though we had anecdotal evidence that the Locator was proving useful and we could see that searches were being performed, we didn't really know what the user's experience was like. We were curious whether the Locator was proving useful or not. Were our colleagues finding it useful? Was the LL living up to its potential?
To determine what the user's experience was like, learn about what users wanted, and find out what needed to be improved, last year we conducted a survey of Feldenkrais teachers and trainees who have access to the Locator, including those who participated in our online meet-ups.
Here are some of the results:
A majority (58%) had not used it yet

20% of the respondents did not know the LL existed, 20% did not understand what it was good for, and another 20% did not know how to access it.

Of the folks who had used the Locator, 20% had searched only once, 20% use it once a month, and

20% use it once a week

!

Even though a quarter of the users didn't find what they were looking for with their first search, they changed the terms they used in the search until they located the lesson.

Nearly 40% of searchers used the links provided in the search results to purchase the lessons from the IFF and 0% experienced any problem with this process.

Given a choice between having more ways to search for lessons or more lessons to search, users said they would choose more lessons by nearly 2-to-1.
You can see the results of the entire survey here.
Thanks to everyone who participated in the survey, we have a much better picture of where we are and what we need to do. For instance, we know that we've still got more work to do: to get the word out that the Lesson Locator exists, make clear what it's good for, and help folks learn how to use.
That's why we will continue to offer live online meet-ups via Zoom. If you'd like to learn how the Lesson Locator works, share your experiences, get your questions answered, and learn more about the project & where we're heading, you can participate from the smartphone, tablet, laptop, computer, or Internet-enabled TV of your choice. Please click on one of the links below to register for either of the upcoming get-togethers:
Saturday, 2 March, at 11:00 AM Pacific time
Friday, 8 March, at 4:30 PM Pacific time
(If you want to know what time the meetings are happening in another time zone, please click here.)
So you know, we're working closely with the IFF to add more lessons to those that the Locator searches. We're also going to improve the way the searches for Position are performed; you'll be hearing more about our plan and how you can play a part in making this happen once we're finished testing it. Please stay tuned!*
Happy locating!
*To use the Locator, all you need to do is sign up for your free Mind in Motion online account.

This work is licensed under a Creative Commons Attribution-ShareAlike 4.0 International License
---
This blog may contain one or more affiliate links. When you click on a link and then make a purchase, Mind in Motion receives a payment. Please note that we only link to products we believe in and services that we support. You can learn more about how affiliate links work and why we use them here
---
Please share this blog post:
Your thoughts?
Please let us know your perspective! Add your comments, reactions, suggestions, ideas, etc., by first logging in with your Mind in Motion account. If you haven't created your free account yet, you can do so here.