From the lesson into life
For the past thirty years or so, I've been offering an (almost) annual Awareness Through Movement® summer camp. A desire to give students the kind of ATM® intensive Moshe Feldenkrais offered in his weekend workshops — and that I'd experienced during our summer-long training sessions — was what inspired me to offer what's now turned into a recurring ritual.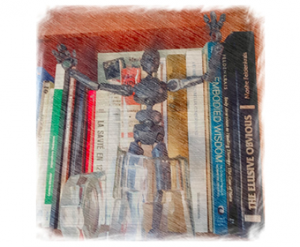 One night, many years ago, after an ATM class one dark winter evening, I was struck by what happened as the students prepared to leave. Touching the knob to the bathroom door, picking up a glass to fill it with water, putting on a coat or shoe . . . the moment someone touched something, I saw them shifting back to their former ways of holding and moving themselves. 
My observation reminded me of MF noticing that when his students got dressed after a hands-on session, they "put their habits back on with their clothes." Recognizing this barrier to the transfer of learning, he dealt with the difficulty by eliminating it: he went from giving private lessons to students in their undergarments to working with folks fully clothed. 
Could I use the same tactic with the stumbling block I'd spotted?
But how to get rid of the transition from doing a lesson to interacting with objects? Why not a workshop that incorporates things into lessons? 
The first time I tried this, I incorporated the motions of putting on and removing your socks — including real socks — into a classic ATM about learning to round the back more easily. I figured out how to introduce a cup into another lesson, one I'd first done in relation to the action of licking an ice cream cone, making it part of the constraints the lesson uses.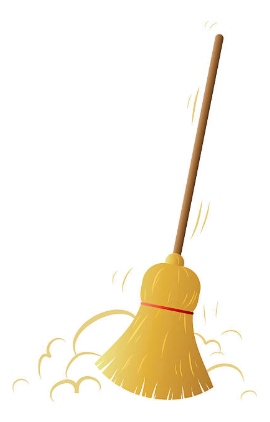 In another revamped ATM, I added a broomstick to a lesson known as ROLLING FISTS to extend the arms past the fingertips and clarify the connection of your limbs to your center. Because the lesson started and ended with the participants sweeping, they could easily tell the drastic differences the lesson made; even more importantly, these differences were already connected to Moving in the World of Objects (this happens to be the name I gave that workshop, which turned out to be the first summer camp, back in the late 1980s). 
You know that you've successfully learned to do something when it's become second nature, when you can do it — ride a bike, fold laundry, juggle, cut vegetables, etc. — without thinking about it. Of course, this doesn't mean without noticing, it means without being deliberate, clumsy, or clueless. Changing how you coordinate your movement, that is to say, learning a new skill, brings you up against the abilities you already have, the ones that comprise your collection of unconscious competencies, and their tenacious tendency to interfere with learning new ways of doing things. 
Though the format has varied over the years, ranging from two to five days long; what's stayed the same is my abiding curiosity about how to make lessons memorable and meaningful. This question — How can you take the learning that happens during a lesson into your life? — has been the basis of the learning logic I built into the design of each year's summer camp. Every time, I created a unique and innovative learning laboratory, a place for participants to take a specific strategy (or a set of strategies) for making new skills stick for an extended test drive.  
This year's summer camp, A Breath of Fresh Air (ABOFA), created another context for considering how to bring the lesson into life. That's because all the ATMs were about breathing, which brings up questions about how we should breathe as well as concerns about how much we can and should control our breathing consciously. In Feldenkrais' framework, there is no right way to breathe, rather the main idea of the workshop is, to quote the founder, "Returning to your body its ability to breathe the way it is designed."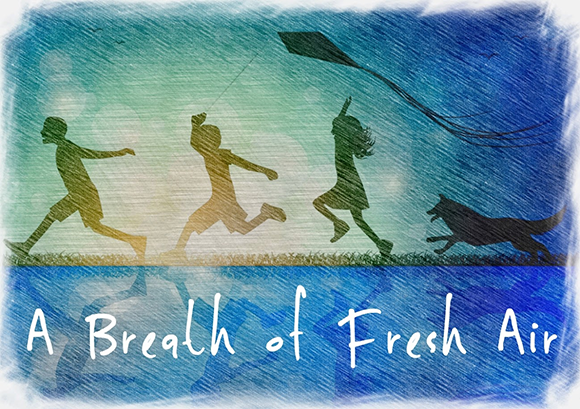 Moshe's method has two measures of whether you're breathing the way you are designed to or not:
How easily your breathing will automatically adapt to the demands of the activity you're engaged in at any moment in time.

Your ability to adapt your breathing to what you're doing is impacted by how you learned to speak and sing, the ways you responded to accidents, injury, illness, and other kinds of trauma, and the influence of emotion, attitude, and posture. Any of these factors can interfere with breathing coordination, making your respiratory repertoire far more limited than it's meant to be.
Whether you can engage in an (everyday) activity without interfering with your breath.This means your ability to breathe easily can serve as a measure of how well organized and efficiently a motion is being made.
In this context, you can understand why Summer Camp 2019 consisted of ATMs designed to decrease or eliminate, at least temporarily, the chronic muscle contractions that interfere with adaptive, easy breathing.
My aim was to introduce working with the breath so that folks who were unfamiliar with any somatic approach or breathing work could participate easily. To this end, I expanded on one of MF's teaching tactics to create a new ATM, the first in the ABOFA series, called RIDING THE WAVE. This lesson gives students a practical reason to notice their existing breathing rhythm and shows, by example, how that can give them immediate and accurate feedback about how well they're moving.
If you'd like to experience this ATM firsthand, I invite you to be my guest. (The usual provisos apply: This lesson is no substitute for medical treatment, it is an educational process. Please read the disclaimer on the download page before doing the lesson and, if you have any questions or concerns whatsoever, seek medical advice prior to doing the lesson.)

Please log into your Mind in Motion Online account and click on this link. You can also find the audio recording of this lesson, along with other free ATMs, by clicking on My Files and selecting Free Lessons + Original Compositions. 
(By the way, you'll also find a few versions of DIFFERENTIATING THE PARTS AND FUNCTIONS OF BREATHING under Free Lessons + The classics.)
If you have yet to sign up for your free MIMO account, you can do it now.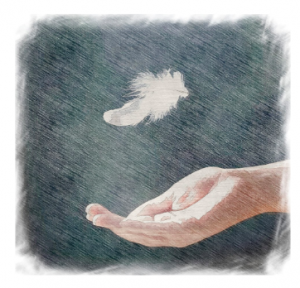 FLOATING ON AIR, the first of three modules in BREATHING BETTER, my advanced training all about working with respiration in Functional Integration® lessons — starts next month in Boston (and in Santa Cruz next January). Any Feldenkrais® teacher can sign up for one module or all three; there are no prerequisites. 
Reduced early-bird registration, a package deal (which offers the lowest price possible), and a convenient monthly payment plan are available ONLY until the early enrollment ends. 
If you graduated from a Feldenkrais teacher training last year or if you're going to so this year, please contact the Mind in Motion office for information about how to qualify for our special "new graduate" tuition. Don't delay because this offer expires soon!

This work is licensed under a Creative Commons Attribution-ShareAlike 4.0 International License
---
This blog may contain one or more affiliate links. When you click on a link and then make a purchase, Mind in Motion receives a payment. Please note that we only link to products we believe in and services that we support. You can learn more about how affiliate links work and why we use them here
---
Please share this blog post
Your thoughts?
Please let us know your perspective! Add your comments, reactions, suggestions, ideas, etc., by first logging in with your Mind in Motion account. If you haven't created your free account yet, you can do so here.