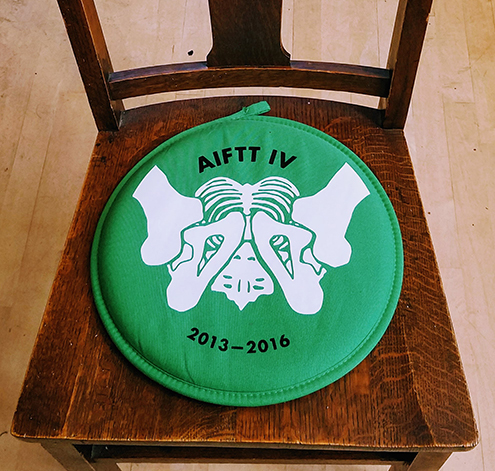 When it comes to Moshe's method, no matter what the question is, the answer is "The pelvis."
Over the past three-plus decades, this claim — that the pelvis is the answer to any question about the method — has become part of my teaching repertoire. It's been a wonderful way to connect Feldenkrais methodology to its roots in the martial arts. What's best is that no matter whether they're participants in public workshops, teacher training, or postgraduate courses, people almost always respond by nodding in recognition and laughing.  It seems to be a memorable line, one that has a way of returning later in the conversation and that appears to have become a minor meme.
No matter how amusing and enduring this statement might be, please note that it is technically true (only) about how humans initiate whole body actions and skillful movements, two of the three categories of human capacities identified by Dr. Feldenkrais. After only a moment's reflection, it's clear that this doesn't apply to the third category, which is fine motor abilities. (Can you just imagine starting the motion of signing your or sewing on a button by moving your pelvis?)
When the trainees of the fourth Amsterdam International Feldenkrais Teacher Training (AIFTT IV) created this cool pillow to commemorate their graduation, they reminded me of my fondness for this saying. Hmm . . . I guess it is rather sticky. One thing is for sure; I love how we see the pelvis from bottom up, that is to say, from the chair's perspective, highlighting its "supporting role."
As if the pillow wasn't enough, the soon-to-become-teachers also put together an engaging video expressing what the training meant to them personally. More than any kind of commercial or slick production, this tender testimonial illustrates how the program had touched and transformed each of the new graduates individually. This video, lovingly edited by Romina Cavallo, struck me as just too delightful to be limited to that one showing, at the end of the AIFTT IV graduation ceremony last November. So, with the gracious permission of those who made it, here is the link to the YouTube for your viewing pleasure: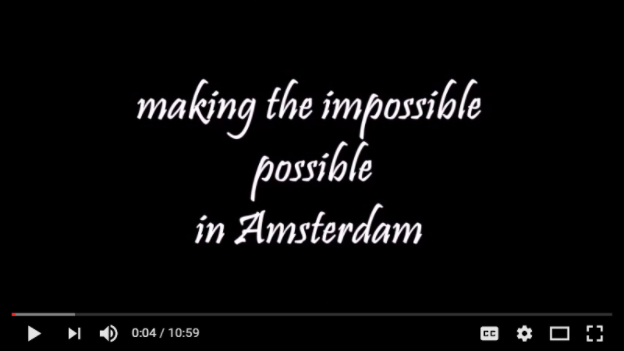 Click on the image above to watch the video
If you're curious:

You can find out about the current Amsterdam International

Feldenkrais

Teacher Training (AIFTT V) and how to become a teacher

here

.

If you're a

Feldenkrais

teacher who wants to participate in the training again, review the process from an advanced perspective, and apply what you learn to improving your personal and professional practice, you can learn about Mind in Motion's unique and exclusive Associates Program

here

. 
---
This work is licensed under a Creative Commons Attribution-ShareAlike 4.0 International License
This blog may contain one or more affiliate links. When you click on a link and then make a purchase, Mind in Motion receives a payment. Please note that we only link to products we believe in and services that we support. You can learn more about how affiliate links work and why we use them here. Mind in Motion Online is a participant in the Amazon Services LLC Associates Program, an affiliate advertising program designed to provide a means for sites to earn advertising fees by advertising and linking to Amazon.com.
---
Share this blog post:
Your thoughts?
Please let us know your perspective! Add your comments, reactions, suggestions, ideas, etc., by first logging in with your Mind in Motion account. If you haven't created your free account yet, you can do so here.