My recent blog post about Perry Mason received all kinds of responses, including a few from folks who shared my childhood memories of watching the show when we were sick and had to stay home from school.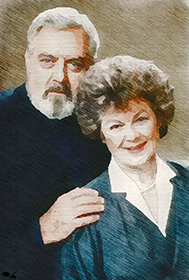 My Texan colleague Patrick Seibert recounted a description of folks in an Awareness Through Movement® class so delightful that I just have to pass on. It turns out that one of the episodes of the 1980s revival of this iconic series was being filmed on the University of Toronto campus concurrently with his Feldenkrais® Teacher Training. Barbara Hale was there, reprising her role as Perry Mason's insightful confidential secretary. 
One day as she was coming out of her trailer, Patrick overheard Ms. Hale responding to what was going on in the training room by saying, "I don't know what they're doing but it looks like they're all trying to pee in cans on the ceiling."

This work is licensed under a Creative Commons Attribution-ShareAlike 4.0 International License
---
This blog may contain one or more affiliate links. When you click on a link and then make a purchase, Mind in Motion receives a payment. Please note that we only link to products we believe in and services that we support. You can learn more about how affiliate links work and why we use them here
---
Please share this blog post:
Your thoughts?
Please let us know your perspective! Add your comments, reactions, suggestions, ideas, etc., by first logging in with your Mind in Motion account. If you haven't created your free account yet, you can do so here.