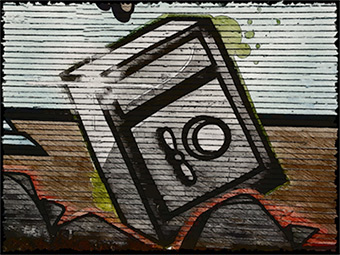 For Black Friday 2019, we dug back into the vault of workshops that I've taught and recorded over the years to come up with two gems that had, up until now, only been available on a very limited basis.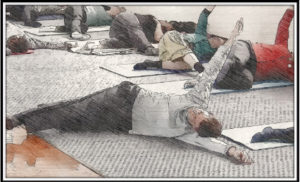 Back in August 2012, the Australian Feldenkrais® Guild sponsored two sold out public workshops in Sydney over the course of a weekend. Each one was an introduction to the method and what it has to offer. The workshops built on classic Awareness Through Movement® lessons, expanding on them and demonstrating how Moshe's method addresses contemporary concerns and interests.
MOVING BEYOND PHYSICAL FITNESS
Movement acquired by daily repetition becomes automatic. This is a blessing, freeing the mind. It's also a curse because it becomes frustratingly difficult to change once your "autopilot" is in charge. 
This mini-workshop brings your motion into mind so you  uncover effortless strength, unearth new movement options, reconnect to your power center, and discover delight in your capacity to learn.
Talk: Introducing workshop themes

COORDINATING FLEXORS AND EXTENSORS

Talk: Self-image, habits, and movements

THE SPHINX – DRAWING A CIRCLE ON THE WINDOW

Interactive Lab: Exploring shoulder blade movement with a partner

THE SPHINX – DRAWING A CIRCLE ON THE WINDOW continued
All too often, the ways you learn to move result in disconnecting your arms and legs from the power of your center. In this mini-workshop, you'll uncover newfound flexibility and coordination by experiencing first-hand your body's design for effortless, effective action.
Talk: Introducing workshop themes and meeting each other

OPENING THE ARM TO THE SIDE

OPENING THE ARM TO THE OTHER SIDE 

Discussion: Questions and answers

ROCKING AND REACHING
In honor of Black Friday sales worldwide, we are making both of these eproducts — and all of the other digital products we have on offer — available for 20% off the regular price through midnight California time on Monday, 2 December.
---
This work is licensed under a Creative Commons Attribution-ShareAlike 4.0 International License
---
This blog may contain one or more affiliate links. When you click on a link and then make a purchase, Mind in Motion receives a payment. Please note that we only link to products we believe in and services that we support. You can learn more about how affiliate links work and why we use them here
---
Please share this blog post:
Your thoughts?
Please let us know your perspective! Add your comments, reactions, suggestions, ideas, etc., by first logging in with your Mind in Motion account. If you haven't created your free account yet, you can do so here.