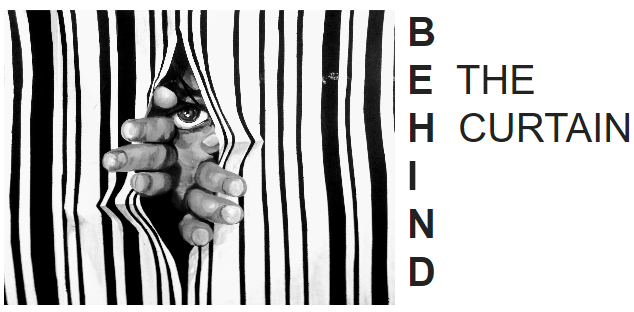 Are you ready to get better at preparing and presenting meaningful and memorable ATM® lessons?
BEHIND THE CURTAIN (BTC) reinforces and builds on the insights and skills you began developing in RETURNING TO THE SOURCE (RTTS). Just as you learned about answering what you need to know about a lesson to teach it well in RTTS, in BTC you'll learn what you need to notice, understand, and do to respond to the question:
How do I teach an ATM® to enhance each student's learning?
In six presentations, Feldenkrais® trainer, cybernetician, and movement scientist Larry Goldfarb, Ph.D., focuses on the classic lessons from the book, Awareness Through Movement, that were not included in RTTS. He unpacks the five lessons and one lecture that Moshe chose to introduce himself and his method to the world:
Lesson 1
WHAT IS GOOD POSTURE
Lesson 2
HAT ACTION IS GOOD
Lesson 6
DIFFERENTIATION OF PELVIC MOVEMENTS BY MEANS OF AN IMAGINARY CLOCK
Lesson 7
THE CARRIAGE OF THE HEAD AFFECTS THE STATE OF THE MUSCULATURE
Lesson 9
SPATIAL RELATIONSHIPS AS A MEANS OF COORDINATED ACTION
Lesson 12
THINKING AND BREATHING
Dr. Goldfarb begins BTC with an overview of the course and orientation to what it has to offer. You'll also have a chance to join in on a conversation with him and your classmates about what you learned in RTTS, how you've been applying, and what comes next.
Following this introduction, Larry starts teaching the first online ATM. He follows up each lesson with a live presentation about that lesson that takes a deep dive into its specific tactics and techniques, anatomical and biomechanical underpinnings, and compositional structure. By continuing to apply — and expand on — the framework you learned in RTTS, you can deepen your understanding and improve your ability to comprehend what's going on behind the surface of the lesson.
Beyond that, this time around, you'll discover how your teaching improves when you understand the benefit knowing the difference between:
What an ATM offers and what the student gets.
What the lesson is ABOUT and what it's FOR.
What happens during class and what happens afterward.
And knowing what to do about it. The aim of the BTC is for you to be better able to help your students get the most out of each lesson and to take what they learn into their lives.
After a small break, you'll meet with Larry for a live Question & Answer session, during which you'll get a chance to discuss the lessons with him and your classmates and have your questions answered. If you can't attend this discussion, there's another the one at a time more convenient in if you live in Asia, Australia, or New Zealand on the next day. (You'll find schedule just a few paragraphs further down this page.) As always, if you won't be there, you can send Larry your questions ahead of time.
As a bonus, Larry is offering a live mini-workshop. He'll teach three of the ATMs, two in a row then a 45 minute-break followed by the last lesson. You'll have to wait until the day of to find out which lesson he chooses and what his theme will be. By teaching in this format, Larry shows you how to combine and connect the lessons. Doing these lessons as a unified series offers a more profound and meaningful experience than is possible when doing them individually.
The live ATMs, mini-workshop, class presentations, and Q&A discussions will all be recorded so that you access and review them whenever it's convenient for you. You'll be able to listen to or view the recordings from the device of your choice, whether it's your smartphone, tablet, laptop, computer, or Internet-connected TV.
Tuesdays
Overview and Orientation
9:30 to 10:45 AM
19 March
Live ATM class
11:00 AM to noon US Pacific
19 & 26 March
09, 16, 23 & 30 April
Thursdays
Live presentation
11:00 AM to noon US Pacific
21 & 28 March
11, 18 & 25 April
2 May
Question and answer session 1
12:15 to 1:30 PM US Pacific
21 & 28 March
11, 18 & 25 April
2 May
Fridays
Question and answer session 2
4:00 to 5:00 PM US Pacific
22 & 29 March
12, 19, 26 April
3:00 PM to 4:00 PM US Pacific
03 May
Saturday
Mini-workshop
4:00 to 8:15 PM US Pacific
45-minute break starting at ~6:15
13 April
When you sign up for BTC, you'll get:
Six (6) live ATM classes.
Six (6) live class presentations.
Seven (7) homework assignments.
Thirteen (13) live online discussion sessions.
One (1) live mini-workshop.
Audio recordings of every ATM and the mini-workshop along with audio and video recordings of all the presentations and Q&A sessions.
Audio recordings of the six (6) ATMs and the one (1) mini-workshop from the previous BTC course.
Lifetime access to the audio recordings of the ATM lessons, presentations, and Q&A sessions as well as videos of the presentations.
For a total of 27+ hours of live learning and 36 hours of recordings
That's more than twenty (20+) hours of live classes and discussions, fifteen (15) ATMs, and more than (35+) hours of recorded presentations, Q&As, and ATMs. That makes for a total of over seventy hours of instruction.
Please note: RETURNING TO THE SOURCE (RTTS) is a prerequisite for enrolling in BTC. If you have taken RTTS, you will be able to sign up for BTC after you sign into your MIMO account.
$447
NB: To make sure that I have time available to respond to homework and questions, enrollment is limited.
Tuition and Participation Policy
There are no credits or refunds for any missed classes.
By registering for this class, you also acknowledge that 20% of your tuition is a non-refundable down payment.
Cancellation between the day of enrollment and up to 31 (thirty-one) days before the first class, your tuition minus the down payment will be refunded.
Cancellations between 30 – 7 calendar days prior to the first day of class 50% of the total tuition will be refunded.
No refunds will be given for any cancellations received after the end of the day of the second presentation.
No Risk Guarantee: If, after participating in the first two weeks of the course, you let us know that you are not satisfied on or before midnight US Pacific time on 28 March 2019 , we will refund 100% of your tuition within 7 business days.