A TRAINING SEGMENT ONLINE
In these unsettling times of the Covid 19 pandemic and sheltering at home, Mind in Motion is offering you and other Feldenkrais® teachers the opportunity to participate in A TRAINING SEGMENT ONLINE (ATSO). 
This is a chance for you to experience two full weeks of training, to share that with a group of thoughtful colleagues, all without having to leave home. What better way to discover what you might have missed, expand your skills, find inspiration, deepen your ATM practice, become a better movement detective, and continue to develop your teaching ability?
We'll use the recordings from the sixth segment of my recently graduated fifth Amsterdam International Feldenkrais Teacher Training (AIFTT V) as the core material. (AIFTT V met four times a year for two or more weeks at a time.) The eleven-day sixth segment is when the trainees start becoming Functional Integrators and when they're already well on their way to learning what it means to be ATM® teachers. 
Before walking and running, before cruising and crawling, infants find their way from moving their limbs and heads around — staying on the back or belly the whole time —  to moving from where they are to someplace else. 
This is no easy task. 
As infants, our heads weigh as much as a third of our total weight; our limbs are relatively small and weak. Our size and proportions keep changing, in uneven spurts, disorienting and confounding our unfolding apprenticeship with gravity. We each discover the first rudimentary forms of locomotion in our own individual ways. There is no one developmental pathway through these early challenges, no necessary step, magical milestone, or preordained progression. The theme of the ATM series is this developmental transition from moving around yourself to moving yourself around, an apt somatic metaphor for the trainees' transition from learning the method to becoming the educator.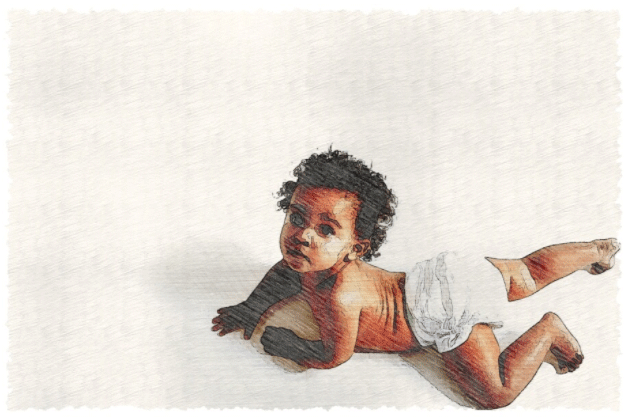 As you'll see below, on top of getting the recordings of every aspect of this segment, you'll participate in live interactive online meetings with me and your classmates. You'll also receive suggestions for ways to learn on your own and with your study buddy. (If you and your study buddy don't both sign up for the course, I'll help find a study buddy among the other participants . . . but only if you want one.)
So you know, I'm not doing this just because this will be an amazing, worthwhile way to learn, to continue to develop and improve yourself, and to make it through these challenging times doing something that is, both personally and professionally, constructive.
I am doing this to simultaneously create:
A

learning lab
Structuring and supporting your individual learning.



An

experiential studio
Embodying the moving arts and sciences.



A

collegial colloquium
Delving into, reflecting on, and understanding the student's, teacher's, and trainer's distinct and overlapping points of view.



An

interactive playground


Exploring, finding out, and learning with and from each other. 
I am doing this because it is going to be relevant, practical, applicable, AND FUN.
Connecting online, studying on your own, learning together, living up to — and stepping up to — your potential, understanding what is behind the training process . . . while having fun together. Doesn't that sound good right about now?
Will you join me? 
Here come the details:
The recorded resources
We'll use the recordings from the sixth segment of my recently graduated fifth Amsterdam International Feldenkrais Teacher Training (AIFTT V) as the core material. AIFTT V met four times a year for two or more weeks at a time, making the sixth segment the second gathering of the second training year. 
Here is a list of all the recordings you'll receive: 18 ATM audio-only lessons, each written in ALL CAPs, and 30 videos, many of which are split into multiple smaller, easy to watch and digest sections: 
Introduction to Segment Six

STATUE OF LIBERTY

Turning ATM STATUE OF LIBERTY into an FI®

CRAWLING ON THE BACK

Preparing an ATM lesson I

COORDINATING FLEXORS & EXTENSORS – TEACHING EXAMPLE

Preparing an ATM lesson II
Preparing an ATM lesson III 

PUSHING, ROLLING AND REACHING

Defining Feldenkrais' methodology

SLITHERING ONTO THE FRONT

The structure of slithering ATM
Preparing for FI Kneeling over the table

PUSHING THROUGH THE FEET

Questions about and exploration of preparing an ATM

ROLLING FROM AN X TO THE SIDE I

FI Kneeling over the table with skeleton and Johanneke

ROLLING FROM AN X TO THE SIDE II

TILTING THE KNEES TO SITTING

Preparing ATM from the reverse

Praying to the Table God I

Summary of NLP – First contact with new client, part one

Summary of NLP – First contact with new client, part two

Announcement of Community Project

From a position to an action

Announcement of ATM class and Homework for Segment Seven

FROM SIDE LYING CATERPILLAR TO SALAMANDER

Who is telling all those stories?

PRONE TO SITTING – TILTING LEGS BACKWARD

Questions & comments

Reframing

ATM practicum review

PRONE HEAD IN HANDS – CIRCLE

PRONE HEAD IN HANDS – ROLLING & LIFTING

Wagging the dog

Types of lessons according to Foundation

PRAYING THE FELDENKRAIS WAY – ON THE SIDE

Effort substitution is somatic reframing

Practice effort substitution

How much challenge is enough?

SURFING THE PULSE

What did you learn of composition?

PRONE HEAD IN HANDS – LIFTING ELBOW SIDEWAYS

Larry's confession spelled with 3 Cs

Look into the future, Segment Six homework and more

IF SHIFT HAPPENS – WHERE DOES IT BEGIN?

Review Year One

FI

HOLDING HEAD IN HANDS – CRAWLING ON THE BELLY
So that the process unfolds over time like an actual training, you receive one day of the training at a time. Each day gives you access to all the ATM lessons I taught as audio recordings plus video and audio recordings to everything else I taught.
Live online meetings
We'll meet live, online twice each week, once midweek and once on the weekend. During these meetings I'll do some short presentations, you'll do exercises with other participants in concurrent breakout groups, we'll discuss what happened afterward, and then I'll give you some idea about what's to come on the next day.
The Pacific Rim group meets on Wednesday and Saturday afternoons at 4:00 PM Pacific time, which will be Thursday and Sunday morning on the other side of the International Date Line.
 
The Americas and Atlantic Rim group meets on Wednesday and Sunday mornings at 10:00 AM Pacific Time, which will be the evening in Europe, North Africa, and the Middle East.
 

Each meeting lasts an hour-and-three quarters broken into three sections: 45 minutes, 15-minute break, and then another 45 minutes.

We'll kick off the program with an introduction and orientation this coming weekend to prepare you for when the first class drops on Sunday. 
All the meetings will be recorded and you'll receive access to the recording, barring any breakdowns, within 48 hours. You can download the files for later use or stream them from the site for immediate access. You have lifetime access to these files.
With the introductory session and a week's break over Passover and Easter holidays, you will complete the eleven days of training in eight weeks:
| | | |
| --- | --- | --- |
| | Mid-week meeting | Weekend meeting |
| ATSO orientation | 25 March | – – – – – |
| 1st week of segment | – – – – – | 28 + 29 March |
| | 1 April | 4 + 5 April |
| | 8 April | Holiday break |
| 2nd week of segment | Holiday break | 18 + 19 April |
| | 22 April | 25 + 26 April |
| | 29 April | 2 + 3 May |
| | 6 May | 9 + 10 May |
Accompanying assignments  
Twice a week, on Wednesday and Sunday California time, you'll receive a new online lesson in the Mind in Motion school. Each lesson will include the links to recordings of everything that happened that day in the training along with suggested learning tasks and the links for the upcoming live meetings.
The tasks — aka homework assignments — include ways to learn on your own:
Doing

ATM

. 


Improving your self-use.



Exploring

FI

from the inside out.
And ways to learn with and from your classmates: 
Working with your study buddy between meetings.



Participating in the online forum.
We'll go over how this is going to work during orientation this weekend. If you don't make it, you'll get the recordings and our handy guides.
Tuition
The visiting teacher tuition for the segment, which included access to the recordings of the segment, was 950 Euros (well over a thousand dollars). Unlike the ATSO program, you wouldn't have received a custom-made study program nor would you have had a chance to meet with the trainer every day.
That was then.
Now, we're offering four ways for you to benefit from this unique program:
Option 0 – Pay nothing
We're making the PDF file of the unabridged version of the written daily logs available to everyone with a MIMO Become a Better Teacher account at no cost whatsoever.
These logs contain the information listed in the online index that's an integral part of the Mind in Motion Multimedia Library. Written by a team of Dutch Feldenkrais teachers, they provide an overview of what happened during each section of class, including summaries of the ATM lessons and descriptions of talks, demos, small group learning labs, and Q&A sessions.
If you have a free professional MIMO account, whether you enroll in the course or not, you will be able to access these notes by logging into your account and clicking here.
Option 1 – Pay the tuition at once
$377 until midnight, California time, this coming Wednesday, 25 March 2020.
$477 thereafter.
Option 2 – Sign up for the convenient payment plan
3 monthly payments of payments of $137 (for a total of $411) until midnight, California time, this coming Wednesday, 25 March 2020.
3 monthly payments of $177 (for a total of $531) thereafter
Option 3 – Barter

There's one thing missing in this package that I would like to offer the participants (along with the graduates of the program and the colleagues who visited this segment): the transcripts of the ATM lessons. To make that happen, and to make the course available to colleagues who otherwise would not be able to participate, we're making a limited number of 6 work exchange positions available. Each person will be responsible for transcribing 3 of the ATM lessons by May 15th. To apply you need previous experience transcribing ATMs, which means you'll need to submit a completed transcription with your application.
We are also making 3 work exchange positions available to colleagues who have skill and experience editing text, audio, or video, or have other related technical skills.
To apply for these positions, please click here to send me an email explaining what you have to offer, telling me how good you are at it (and including a complete and polished sample of your work), and letting me know why I should select you. These positions will be granted on a first-come, first served basis.
IF you'd prefer to only purchase the audio recordings of the 18 Awareness Through Movement® lessons from the segment, please click here to find out more.
*************************************************
Disclaimer: The Feldenkrais Method of neurophysical education is presented on this website for educational and entertainment purposes only. The Method and all articles, videos, photos, audio recordings, and documents of any kind available on this website are not intended to be a substitute for professional help or medical treatment. Nothing on this website is intended to diagnose or treat any pathology or disease of any kind. This website, all media files found on it and the creator of any and all of these files, and anyone featured on these files, cannot be held responsible for any injuries or discomfort that occur. Before doing any of the movement lessons described or portrayed on this site, consult your medical practitioner.