This past Thursday, the start of radiation and chemo got postponed until the week after next. This unexpected reprieve got me thinking about one of the questions folks been asking me for a while: 
   What's up next with the ATM® teaching academy?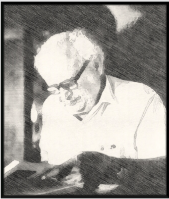 A couple of years ago, I publicly declared that new Mind in Motion advanced and postgrad online programs would be about improving how we present and promote Awareness Through Movement® lessons. Rather than moving beyond Moshe's method, my approach to contributing to the future of our work by developing an ATM Teaching Academy was — as it always has been — to begin with the basics. 
That's why the first two courses I developed for the Academy, RETURNING TO THE SOURCE (RTTS) and BEHIND THE CURTAIN (BTC), used the lessons Moshe chose for introducing his work to the world, the ones in the book, Awareness Through Movement. RTTS is about learning how to answer the question: 
   "What do I need to know about an ATM lesson to teach it well?"  
While BTC is about learning how to answer the question:
   "How do I teach an ATM to enhance each student's learning."
To incorporate what I've learned from teaching both courses and using the updated capacities of our online education package, I've been working on revising the content. I'd also started reworking my in-person 15-day ANATOMY OF A WORKSHOP (AOAW) advanced training about learning the skills — preparing a successful series, presenting lessons in engaging and effective ways, and promoting it profitably — into an online program. For the finale of the new AOAW, the participants will teach the same ATM series in parallel around the world, meeting together regularly to debrief the lessons while the students in the classes will 1) have an exclusive chat to discuss the lessons with each other and with their local teacher between classes and 2) do homework and interact with the participants in all the classes via a special online class.
Besides that, I have to confess that I've also been considering an entirely different reply to the question of what's next for the ATM teaching academy. 
What I'm referring to started years ago, with a trainee whose movement abilities had improved enormously and whose neurological constraints — spasticity one side and weakness on the other — still made it nearly impossible for her to give what could be considered a classic hands-on lesson. Even so, she wanted to give FIs.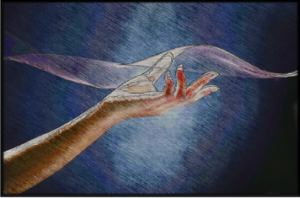 Her desire got me pondering. I began wondering what I and others were doing implicitly, without giving it any thought at all, that she could do. I got to thinking about the one-to-one ATM lessons I'd given students and what specific techniques I used.  Because I'm not providing the motive force for a student's motion, I knew my approach in these kinds of lessons would clue me in on the kinds of things this trainee could do. My ongoing inquiry led to recognizing key concepts — like the listening hand and being a passenger; inventing terms— like tactile tracking — when one didn't exist; using models to make fundamental tactics like — like effort substitution — distinct from specific techniques and, therefore, visible; and turning refined skills and fundamental processes — like asking for permission — into explicit, reliable, understandable, and learnable stepping stones.
Several recent events got me thinking about this experience and what it brought about all over again:
A trainee in the final year of a teacher training program told me how much progress she'd made in giving a good

Functional Integration

® lesson and asked me how much she should charge. After reminding her that she can't get paid for giving

FI

® sessions until after she's graduated, I suggested that (since she's already an authorized

ATM

teacher) she consider offering individual

ATM

lessons and that she charge more for them than for classes.



A teacher who was a few years post-cancer treatment told me that she was frustrated and discouraged because she didn't have the physical energy to give more than one or two

FI

lessons a day.  I suggested that she consider offering individual

ATM

lessons.



A question commonly asked by participants in RTTS and BTC, as well as by trainees, is, "Is it okay to touch during an

ATM

class?" I recalled someone once commenting that "

During a hands-on session, we touch but don't talk and during a class, we talk and don't touch.

"




My response was that this generalization doesn't quite fit the way Moshe actually taught. He talked during his

FI

sessions and touched students, albeit selectively and infrequently, during

ATM

classes. I also referred to those individual sessions during which he guided the student in the manner of a personal

ATM

lesson.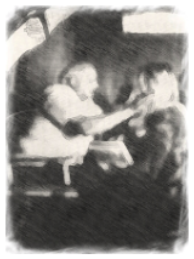 These situations became the jumping-off place for conversations about the possibility of giving spoken FIs or hands-on ATMs. This kind of convoluted nomenclature is made necessary only when we insist on drawing a solid line between our modalities. 
The more we understand these ways of engaging students, the more we see them as the same approach applied in different ways. The strategies and tactics are identical, the techniques vary depending on whether students are moving themselves or someone is being guided by a teacher's hands. That's why I prefer to simply say that "It's a lesson."
Historically speaking, when we insisted on this demarcation ATM teaching didn't "get no respect," it was considered the "poorer relative," as if FI is the real deal and ATM, well, it's somehow second class. 
That's a shame. 
Because the NeuroPhysical Learning (NPL) that happens during an Awareness Through Movement class is as valuable as it is during a Functional Integration lesson. Indeed, when we consider Moshe's promise — that we can learn to help ourselves — then individual ATM lessons and small semi-private classes may just be the perfect means for giving our students the experience that they can help themselves and coaching them so they get better at it.
What's more, it turns out that many colleagues offer neither individual ATM lessons or verbally-guided FI sessions. 
It's also true that the numbers game — trying to get more students to attend class — has precluded many teachers from realizing the advantages of offering smaller semi-private ATM classes. (The benefits include the students getting more personal attention and individual instruction, especially when the class goes slightly longer than the usual hour, and the teacher being able to charge a premium for the tuition.)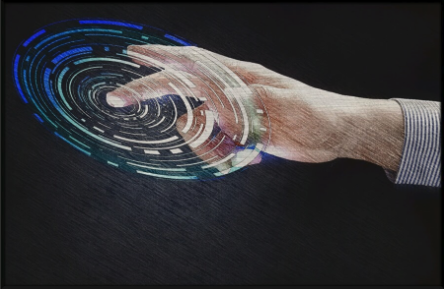 You understand why I got inspired to put together a how-to course about teaching ATM lessons to individuals, don't you? Whether you're teaching one student at a time or a small class of no more than, say, five or six students, this is such a wonderful way to make our method relevant, accessible, and useful. 
As it happens, I've gotten most of the material together already. My week's reprieve with the start of treatment got me wondering: Would it be possible for me to teach this course on one-to-one ATM teaching now?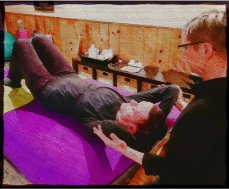 When one of my students said she'd love to volunteer for the online demo lesson and then Becci Parsons, whos specialized  in giving individual ATM lessons, offered to share her experience, I thought, what the heck, it's time to seize the day!

That's why I'm offering an impromptu international debut of a new course called IT'S A LESSON (IAL). I'll be teaching this innovative advanced ATM teaching program online the following three Sundays (26 January and 2 + 9 February) from 9:00 AM to 2:00 PM California time.
Intrigued?
So you know, your tuition includes lifetime access to the unedited recordings of all class sessions. Enrollment is strictly limited to 49; registration is on a first-come, first-served basis.
Whether you're interested in learning how to work one-on-one with ATM or you'd like to get better at what you're already doing along these lines, I hope you'll join me and your colleagues for IT'S A LESSON.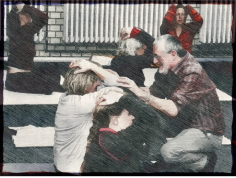 This is the first run of IAL. Because of that, we are not selling the recordings separately now nor do we plan to do so later. Though the material from this course may be included in a future online program, the only way to get the recordings is to enroll in this course now.  
(Please remember that you'll have to sign into your MIMO Become a Better Teacher account before you can sign up.)

This work is licensed under a Creative Commons Attribution-ShareAlike 4.0 International License
---
This blog may contain one or more affiliate links. When you click on a link and then make a purchase, Mind in Motion receives a payment. Please note that we only link to products we believe in and services that we support. You can learn more about how affiliate links work and why we use them here
---
Please share this blog post
Your thoughts?
Please let us know your perspective! Add your comments, reactions, suggestions, ideas, etc., by first logging in with your Mind in Motion account. If you haven't created your free account yet, you can do so here.